GUEST EDITORIAL: Ken Wilson on the BMC Presidential Election
by Ken Wilson Apr/2009
This article has been read 6,927 times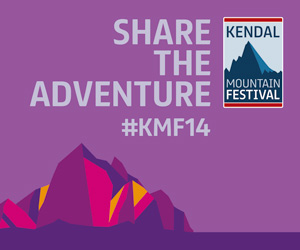 More Articles Like This
Popular Articles Right Now
Related UKC Forum discussions
Herbert Hoover Congratulates Franklin Delano Roosevelt (FDR), winner in the 1932 US Presidential election.

UKC Articles

© USA

J

ack Geldard's likening of the BMC Carrington/Scott Presidential choice to the Obama/McCain battle (UKC News: BMC Presidential Election - The Race Is On) is entertaining but ill-judged as, notwithstanding Obama's clear popularity and allure, his administration has still to prove itself.

A far better analogy is Roosevelt/Hoover in 1932 when the great depression threatened. Scott as Roosevelt, Carrington as Hoover. Carrington appears to be the nominee of a failed BMC faction recently re-emboldened by government pressures in the run up to the Olympics. The only champion they (the BMC competition pushers of the past) ever produced was Simon Nadin who tried competitions for a season, became "world champion" then quit ... clearly indicating to all the facile nature of such activity when compared to the real thing - Nadin's "real" and lasting achievements being his great gritstone climbs. It was this "proper" climbing that led to his prowess.

Scott is a seasoned anti-bolt, anti-competition campaigner who, along with others, has been constantly active in UIAA politics. His concern (supported by Reinhold Messner) has always been to put a brake on the headlong European rush to bolt up everything in the name of progress.

This debate pushed the UIAA to breaking point in attempts of a vociferous faction to establish competition climbing as a serious Olympic event. This upcoming BMC election merely reflects a new chapter in a constantly developing struggle.

With the UK Olympics soon to be amongst us it appears that elements in the BMC, wish to re-emphasise (in the name of progress) these forms of "conventional" sporting competition in a dangerous sport that is clearly is not suitable for them. It appears that if this view prevails, climbing wall and sport-climbing training will soon have an influence comparable to the velodromes and give us a whole new group of state-produced "champions" who will eclipse our currently acclaimed top performers (Macleods, Pearsons, Bullocks, Braceys, Parnells).

We must tenaciously protect our current and highly effective methods of identifying top performers and reject these periodic pressures to adapt the sport in an attempt to convert climbers into conventional sporting heroes ... all in the interests of state pride and marketable commercialism.

Scott therefore offers to best choice for those who wish to reject such a trend.

Ken Wilson
Doug Scott and Rab Carrington, BMC Presidential candidates.
© various
The BMC - AGM: Make sure you vote.
All members of the BMC are welcome at the AGM at Plas y Brenin and all members have the right to vote. You can vote in person at the AGM, or you can vote by proxy using the card supplied in the March issue of Summit magazine (more info here), or by downloading the Proxy Voting Card here.

Also read BMC AGM - How to use your vote



Ken Wilson


© UKC Articles
Ken Wilson - Who is he?
Ken Wilson's influence on the global climbing media and climbing politics is far reaching and influential.
He was editor of Mountain magazine from 1969 until 1978 and owner of the outdoor publishers Diadem from 1978 until 1989, until it was incorporated into Hodder. In 1993 Hodder downsized, Ken then set up the publishing house, Baton Wicks.
He has been publisher and author of many important outdoor books including: the Hard Rock series, The Games Climbers Play, The Black Cliff, Cold Climbs, Wild, Classic and Big Walk, and others including, Argonauts of the Western Isles, Canoeing across Canada and Run River Run.
Once the world's most authoritative climbing periodical, Mountain magazine is still spoken of in hallowed tones today and influenced quality publications such as Alpinist magazine, as a mountaineering journal of record, with a strong voice, beautiful photography and as a place for robust intellectual debate. Ken's background in architecture gave a him a good grounding in photography and design and this was reflected in Mountain magazine's clean and graphic look.
Ken is a member of the Climbers' Club, he edited their journal in 1976, and is intimately involved with the BMC, both as a volunteer and a critic. He is an Alpine Club Member and an Honorary Member of the BMC.
He was involved in the argument against the government regulation of climbing and mountaineering in the late 1960's. In the 1980's he led the charge, both verbally, in print and at the crag, against the threat that bolts and sport climbing posed to traditional climbing. His vigorous intellectual debate is not for weak at heart or weak of opinion. Be prepared to defend your point of view and your very existence on planet earth.
He says, "my role as editor led me into a variety of political positions.... I felt that Mountain magazine should have a position on the key issues of the day and my editorial word only had authority as I spoke for a range of advisers, contributors and supporters who were (I tried to ensure) amongst the main figures in world climbing. I could not have pushed views had they not been the general ethos of the climbing world.
Obviously when new issues arose or new trends, they had to be incorporated and a position developed. Lightweight alpinism as opposed to conventional expeditions being one of the evolutions during my stint. "
Now in his late 60's Ken is still going strong out at the crag and as a defender of the true faith, kept honest by his beautiful wife Gloria.