COMPETITION: Twenty Recta Compasses To Win
by Michael Ryan Sep/2012
This article has been read 2,772 times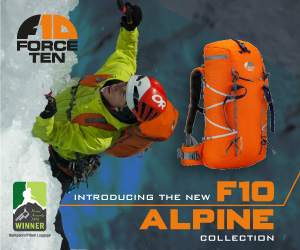 More Articles Like This
Popular Articles Right Now
Related UKC Forum discussions
The winners are: Tom Last, Mark Dunn, Luke Rooker, Ken Kingston, Paul Johnson, Mike Moran, Jo Clark, Rob Stone, Neil Mooney, Fiona Reid, Nick Bailey, David Ward, Andrew Gadd, Paul Robertson, Sean Enderby, Rob Holden, Bob Worth, Andrew Jordan, Joe McGahan and Angie Hunt.

All win a Recta DT200 Compass.

This competition is now closed. We will announce the winners shortly.

Police Slate High-Tech Hillwalkers

"Following the rescue of a group of 14 lost hillwalkers from Ben Macdui last night, Grampian Police have issued a reminder that parties need to have the necessary skills and equipment. They are particularly keen that walkers learn to navigate properly, rather than just relying on high tech gadgets. " UKH News report

Navigational Mobile Apps and GPS units are all very well, they are useful navigational tools, but you still need to take a proper map and a good compass into the hills with you and know how to use both.
If you need a book on navigation skills we recommend 'Navigation in the Mountains' the official navigation handbook of the Mountain Training award schemes.
If you need a map, look no further than the BMC's mountain maps.
If you need a compass, we have twenty Recta DT200 Compasses to give away.
Recta are a Swiss company, founded in 1897, who design and manufacture its products at their factory in Biel, the capital of the watch and micro-mechanics industries.
The Recta DT200 features:
Round edge with lanyard and snap lock.
Holes for control marking.
Luminous markings and bezel.
Fixed declination correction scale.
Scales 1:10 000, 1:15 000, 1:25 000, 1:50 000.
Graduation 360º
Size 56 x 116 mm
Weight 32 g
To win yourself a Recta DT200 Compasses, answer the question and fill in the form below.


This competition has now closed.
- This competition is only open to registered users at UKClimbing.com and UKHillwalking.com.
- Competition closes on 1st October at 09.00 GMT.
- The winners will be notified by email.
- Prizes will only be posted to a UK or Ireland address.
- The winners' names will be announced on UKC/UKH and facebook.com/UKClimbing