WINNING RECIPE: Jetboil Recipe Competition
by Michael Ryan Sep/2012
This article has been read 3,695 times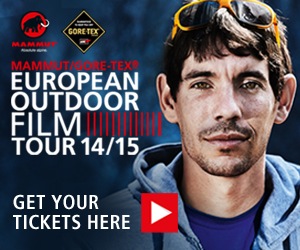 Popular Articles Right Now
Shauna Coxsey is Britain's leading light in competition climbing, with two IFSC Gold medals to her name, placing 2nd overall in... [ full article ]

Earlier this summer, when the golden sun warmed the rock of North Wales, alpinist and trad climber Nick Bullock seized the... [ full article ]

Rob Greenwood takes us on a pumpy outing with his 5 favourite E5s. Right Wall? Nope! Strapadictomy? Nope..! So which ones have... [ full article ]

Related UKC Forum discussions
Thank you to everyone who entered.
The winner is: Dave Spelman of Shrewsbury.
Thanks Dave. I'm sure a few of us will be trying this tasty recipe. A Jetboil Sumo™ Group Cooking System (above) will soon be on its way to you.
Dave's Rough Chorizo and Wild Mushroom Risotto
Ideal for when moral is low as the dish bursting with flavours that will brighten up the mood for anyone.
This is a rough and ready outdoor enthusiasts adaptation of a classic Italian dish. Ideal for woodland bivouacs where some ingredients can be found growing wild, but only if you know what you are doing. This dish is reasonably lightweight when carrying raw ingredients, full of flavours and gives a high amount of energy so is perfect for many outdoor pursuits.
One of the beauties of this dish is that the ingredients add most of the flavours themselves - for instance the chorizo sausage makes everything taste so good. The dish can easily be made vegetarian by removing the chorizo but I would recommend adding some additional spices if you do this.
Ingredients
4-5 tablespoons olive oil,
2-3 shallots.
225g chorizo ring.
200g Wild mushrooms (can use other mushrooms if desired).
4-5 garden pea pods.
200g Arborio risotto rice.
1 x Vegetable stock cube.
Water, 1-2 sprigs Parsley.
1-2 sprigs thyme.
Grated Parmesan Bread for scooping.
3 - 4 tablespoons off oil into the pan and bring to the heat.
Cooking Instructions
Roughly slice the shallots and throw into the pan followed by the sliced chorizo ring. Stir for 1-2 minutes. Roughly chop the mushrooms and add along with the peas to the pan and continue to stir for another 1-2 minutes. Crumble in the stock cube and add approx 200ml of water. Add the risotto rice and the thyme.
Allow to simmer stirring every 1-2 minutes. Add water when needed until the rice is cooked. Allow to boil down until the majority of the water is gone leaving the juicy risotto and then add the remaining olive oil. Add some finely chopped parsley and a sprinkle of Parmesan cheese. Great for scooping at with fresh bread or eating straight out the pot.
bon appetit
The best recipes submitted will be included in a Jetboil Cookbook.
---
The all new Jetboil Sumo™ Group Cooking System integrates the all weather Sol burner with the high capacity Sumo Companion Cup, yielding an unmatched blend of power, convenience, and efficiency for the full range of group backcountry cooking from snow melting to simmering. Larger groups can take advantage of the multiple cooking pot combos offered by Sumo (and the companion bowl set!), while smaller groups can enjoy minimal single pot cooking. (Find out more at Jetboil.com)

But what to cook?

Jetboil needs your help compiling a Jetboil Cookbook and the best one wins a Jetboil Sumo™ Group Cooking System.

Here's what you have to do.

Submit a Jetboil recipe, with instructions on how to cook it in a Jetboil, and we will then give a new Jetboil Sumo™ Group Cooking System to the best one, and we will also create a Jetboil cookbook to include others we think are good.

All those who have their recipes published in the Jetboil cookbook will get a copy of the cookbook, and will be credited.

Include in the form below: Your recipe title, a list of ingredients (with weight in grams), how to cook your recipe. If you can also include a calorie count and an outdoor activity - e.g., climbing El Cap, an overnight camp on a the Haute Route etc - your recipe would be suitable for.

This competition has now closed.

- This competition is only open to registered users at UKClimbing.com and UKHillwalking.com.
- Competition closes on 14th October at 09.00 GMT.
- The winners will be notified by email.
- Prizes will only be posted to a UK or Ireland address.
- The winners' names will be announced on UKC/UKH and facebook.com/UKClimbing