Inside the Tweeds of a Victorian Gentleman Climber
by Alex Roddie Oct/2012
This article has been read 8,833 times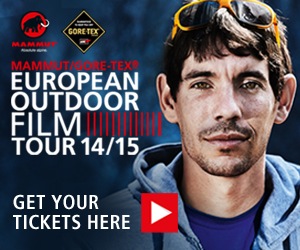 Popular Articles Right Now
Earlier this summer, when the golden sun warmed the rock of North Wales, alpinist and trad climber Nick Bullock seized the... [ full article ]

Rob Greenwood takes us on a pumpy outing with his 5 favourite E5s. Right Wall? Nope! Strapadictomy? Nope..! So which ones have... [ full article ]

Tim Neill gives us his stab at the best 5 E4s in the UK. Some are easy for the grade, some not so much, but all of these routes... [ full article ]

Related UKC Forum discussions
'Write what you know' is standard advice for budding authors, so to prepare for a mountain novel set in the 19th Century, Alex Roddie didn't think background reading was research enough; he'd have to learn to climb like a Victorian too - hobnails, home-made ice axe and all.


A number of years ago I started work on a historical climbing novel, The Only Genuine Jones. I wanted to write about some of the late 19th century pioneers of British mountaineering, but from an unusual point of view.
Mountain fiction is a rare beast; when it exists at all it tends to stick reasonably closely to historical truth (Hazard's Way by Roger Hubank being an excellent example). I'm fascinated by consequences and possibilities. What if the development of our sport had taken a different turn? So I set my novel in an alternative historical reality, but peopled it with real characters such as Aleister Crowley, Professor Norman Collie and our hero Owen Glynne Jones.
'I built an axe to my own specifications, by modifying the pick from another old axe and fashioning a 3ft shaft from seasoned hickory'
But when I started my novel, I hit a snag: I was a 21st century climber with no practical experience of mountaineering in the 19th century. I decided to research Victorian climbing techniques, philosophies, and equipment, from a practical point of view. The purpose of this experiment was to really get into the heads of my characters and try to see the mountains as they would have done.
I started by building up a research library and reading as much as I could on the subject. My sources ranged from the usual (Scrambles Amongst the Alps, 1871, by Edward Whymper) to the less common (The Badminton Library of Sports and Pastimes: Mountaineering, 1892, by various writers). Some of these books were easily found, whereas others eluded me for years. In these volumes I found a huge amount of practical advice, most of which was aimed at newcomers in an era when climbers had fewer opportunities to network with fellow enthusiasts.

I was lucky enough to live in Glencoe between 2008 and 2011, so I had no difficulty in putting this knowledge to practice. I obtained a coat of rough tweed, which I modified by adding buttons. I conducted various footwear experiments. My first boots were shod with conical hobnails, and on an ascent of Garbh Bheinn's Pinnacle Ridge in July 2009 I found them to be insecure on anything but the largest of holds. My second pair of boots were fitted with Tricouni nails to give me better bite on ice. Although the Tricouni is early 20th century technology, my attempts at fitting 19th century clinker nails all failed due to the much higher level of skill required.
I'd tried climbing with a 1950s vintage Stubai ice axe but it wasn't long enough for my needs. In the end I built an axe to my own specifications, by modifying the pick from another old axe and fashioning a 3ft shaft from seasoned hickory. The spike and collar were also made from scratch.
With my completed set of vintage climbing gear, I enjoyed many fantastic mountain days in summer and winter in the Scottish highlands. I learned how to climb rock in nails and how to cut steps in both snow and ice. I found that it's easier to bludgeon through a cornice with a heavy step-cutter than it is with modern tools, and that tweed basically works like softshell: warm, windproof and breathable, but not waterproof. I appreciated not having to carry crampons, twin axes, harness, hardware, and all the other paraphernalia modern climbers have grown used to.
'The purpose of this experiment was to really get into the heads of my characters and try to see the mountains as they would have done'


Cornice exit Stob Coire nam Beith, showing cut steps
UKC Articles, Oct 2012
© Alex Roddie


Cutting steps on the descent from Ben Lui on hard snow
UKC Articles, Oct 2012
© James Roddie
During this period I no longer climbed at my previous level, preferring to solo easy routes, and before long I found myself enjoying using the vintage gear more than I did my modern climbing equipment. Every experience felt more honestly earned. I simply couldn't face going back to heavy packs, tangled ropes, and a heavy harness of ironmongery.
The experience really opened my eyes to what it must have been like for the pioneers. Easy snow gullies suddenly presented challenges again; instead of blasting up on front points, I had to think about where to cut steps, how water ice would slow me down, and what to do about the cornice. It felt like a more artistic way of climbing easy terrain. However, the margin for error was narrower and on several occasions I wished I had crampons on, particularly during laborious step-cutting descents.
I never climbed hard with the vintage gear. I climbed up to Diff on rock and Grade II on ice, which was quite enough for me without a rope and a partner. What did I learn? Everything I had hoped: how knackering it is to carve a staircase up a slope of 45 degree ice, how a Victorian might have looked at a Scottish mountain in February, how to climb rock without rubber soles... and the unparalleled sense of triumph at the summit after a hard struggle.
Did the project improve my writing? I think it did; it certainly helped me to understand my characters.
Alex Roddie is known on here as site user Only a Hill, and founded the popular Glencoe Mountaineer climbing blog (since taken over by brother James). His new book The Only Genuine Jones comes out on Kindle October 21. For more info check out his website.