COMPETITION: Two Chances To Win An Outfit from Blurr
by
Blurr
Jun/2013
This article has been read 5,197 times
This competition is now closed. We shall announce the winners shortly.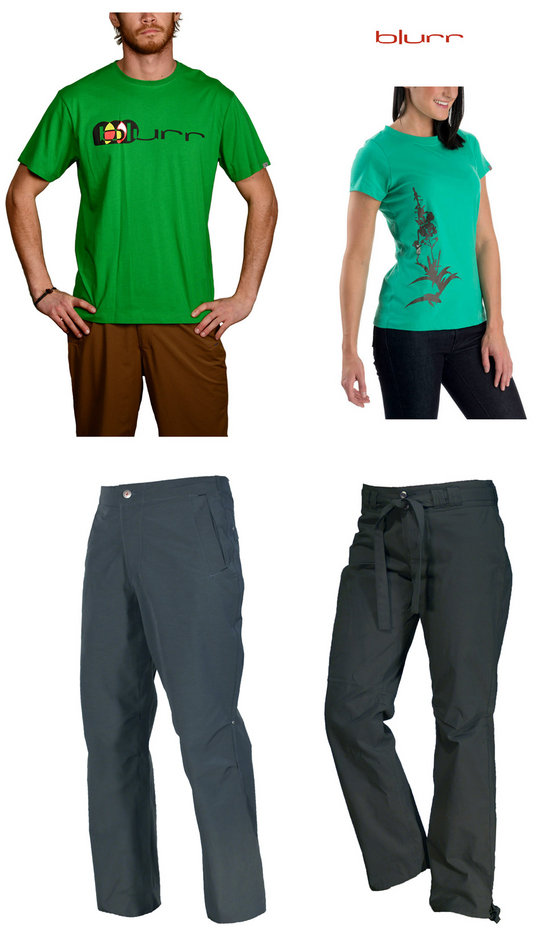 Summer is here at last and to celebrate here is your chance to win some Blurr stuff. Up for grabs is a pair of Blurr Elise pants and Laurie Tee for women and a pair of Blurr Method pants and an Insignia Tee for men.
Established in 2001, Blurr are small and hardworking group of innovative and active folks, based out of Squamish, Canada, putting forth a range of product with the aim of "blurring the lines between fashion and function". We came up with a range of product suited to an individual that is juggling outdoor sport, work, training and travel, which allows them to escape for a day of climbing and then seamlessly re-insert themselves back into society during their stop off for groceries on the way home.
To win simply answer the question below.
This competition has now closed.
Want to check out Blurr clothing in the flesh? There is a list of UK Blurr stockists: HERE
- This competition is only open to registered users at UKClimbing.com and UKHillwalking.com.
- Competition closes on 11th July 2013 at 09.00 GMT.
- The winners will be notified by email.
- Prizes will only be posted to a UK or Ireland address.
- The winners' names will be announced on UKC/UKH and facebook.com/UKClimbing.