Another Day In Paradise, 6b+, Piz Badile
by goli Aug/2013
This article has been read 8,277 times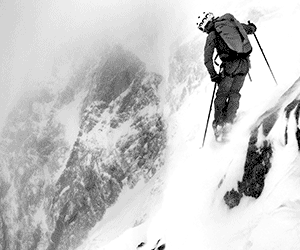 More Articles Like This
Popular Articles Right Now
Related UKC Forum discussions
In this article Oli Grounsell gives the low-down on 'Another Day In Paradise', a classic 6b+ on the Piz Badile. Oli climbed this route on a recent trip to the Bregaglia with friend and budding film-maker, Guy Van Greuning.

The Piz Badile is a perfect bowl of Granite which cuts into the cloudless summer sky. From the valley floor, whilst sat in Bondo, your eye can't help but wander up to its summit. On it's North Face, on perfect granite we have the aptly named Another Day in Paradise.


Roll-mat with a view... the bivi below the Piz Badile
UKC Articles, Aug 2013
© Oli Grounsell
Range: Bregaglia, eastern Switzerland
Mountain: Piz Badile (3308m)
Route: Another Day in Paradise Length: 600m (15 pitches). Guidebook time of 4-6 hours.
Grade: TD, but well bolted on the crux pitches (6b+), not so on many of the easier 5c pitches.
Guidebooks and Maps: The map for the area is the 1:25000 Scoira map (ref 3084). For an accurate topo Plaisir Sud by Jurg Bon Kanel will do the job.
Rack/ Gear: 50m ropes will do, but you always have a bit more room for manoeuvre with 60m. 10-12 quick draws and a few wires (sizes 5-10). A helmet, reasonably comfy rock boots and normal mountain clothing. Depending on the snow conditions you may need Ice axe, light mountain boots and crampons.
Approach: To approach Another Day in Paradise you walk up from the Valley floor and follow signs for the Saas Fura hut. This takes about 3 hours, but if you have transport in the form of a car an hour can be knocked off this time by driving up the toll road. From the hut you follow an obvious path past boulders and over granite slabs where you can find many bivi sites. The further you walk, and the higher you bivi the shorter your climbing day will be!
Route Summary: A desperately early start will not be needed for this one as the route doesn't see the same attention as The Cassin and The Ridge, so you probably won't be racing other teams. From your bivi it is best to harness up and put a helmet on, as the approach to the notch feels a bit more than a walk in places. If the winter has been heavy you may need axe and crampons to approach the Notch, check at the hut. Once at the Notch you then scramble down to a short abseil which lands you on the ledge system.
How hard it is to cross this ledge system is dictated by how hard the winter has been, but after a dry winter you should just be able to walk behind the seracs in a pair of approach shoes. Nothing too serious but it has been the scene of a few accidents, so take care.
Once on the route the bolts mark the way, which means on the easier pitches, which are less well bolted, route finding can be hard. Stick with it though as they will be there somewhere. The climbing itself is excellent and all on quality granite. The first pitch is the crux, and I personally felt it was closer to 6c than the 6b given in the guidebook. Above steady 5c slab climbing leads to another 6b roof pitch, which again gives excellent climbing. On the higher pitches when the climbing eases off (3-5a) the bolts begin to become non existent, however the route finding here feels more obvious as you follow a series of corners and chimneys before landing on the ridge.
Oli Grounsell high on Another Day In Paradise, Piz Badile
UKC Articles, Aug 2013
© Guy Van Greuning
Descent: The route is well equipped with ships anchors at every belay, and with the route being steep it is easy enough to abseil down without too many issues with ropes being caught. However if you do not fancy passing the melting snow and ceracs again you can abseil down the North Ridge. If you have done the North Ridge before you will know that this is a long and tedious option of descent, however from the top of Another Day in Paradise you only have about half the ridge left to abseil so it's not that bad. Once you find yourself back at the notch it is about an hour and a half back to the Saas Fura hut, or potentially five minutes to your high bivi.
Valley Base: For climbing on the Piz Badile your best bet is to stay in Bondo, where you can either camp in the lovely campsite at a descent price (even for Switzerland) or splash out and stay in the hotel. A few kilometres further up the valley we also have Vicosoprano which again has a campsite, and a hotel, but logistically it makes sense to stay in Bondo.
Season: As mentioned previously large amounts of snow can make reaching the route hard, if not possible. So really the route comes into play when this is passable, which depends on how heavy the winter has been. Safe bets will be June onwards, later than september mind and conditions may become a bit more wintery. If access to the route is granted, then the climbing itself will be snow free, although there can be wet patches from seepage in places, which fortunately will pose few problems to a competent party. The face gets sun until early afternoon.
---
Oli Grounsell is sponsored by Mammut and V12 OUTDOOR
You can follow Oli and his climbing on his website: Oli Grounsell Climbing
You can view Guy's videos on his vimeo account here.