Mike Nolan
I'm a Mountaineering Instructor based in the North West of England. I instruct a variety of Summer mountain activities, including rock climbing and scrambling.

When I'm not working outside, I work in Awesome Walls Climbing Centre in Liverpool.

I spend the rest of my time climbing in Wales. I'm quite happy trad climbing, sport climbing or bouldering, and like to mix it up!
Location
Wirral
Recent Postings
Latest Blog posts
Subscribe to this blog as a feed for RSS browsers
Logbooks Volunteer
Moderator for 2 crags, checking missing climbs added to the logbooks: Clogwyn yr Oen (Moelwyns), Lliwedd
Photo Gallery
Click to view Mike Nolan's gallery. (7 photos)
Click to search for photos of climbers called Mike Nolan.
Click to list photo comments written by me. (4 comments)
I've voted for 126 photos, average vote 4.5.
(69% superb - 19% good - 10% average - 0% poor - 0% rubbish)
---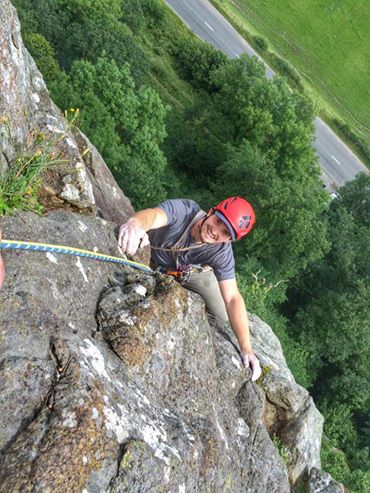 User Profile
registered 11/Aug/09
updated 08/Aug/16
Been Climbing For
11 to 20 years
Best Onsights
Bouldering - V6
Trad - E2
Alpine - TD
Worked Grades
Bouldering - V8
Indoor - 7b
Main Sport/Activity
Trad Rock Climbing
Favourite Crag/Rock
Gogarth
Quartzite
Favourite Wall
Awesome Walls Liverpool
I Climb...
Most days
In the UK & Europe
Latest Climbs
... hidden
Ticklists BETA
... hidden
Climbs Wishlist
... hidden