| | |
| --- | --- |
| | / Hilleberg Soulo vs Unna |
This topic has been archived, and won't accept reply postings.
Hey all,

Think I will get a solo Hilleberg as well...Yeah, my gear acquisition is spiralling out of control.

I really like the Soulo (220cm). The Unna (230cm) seems quite nice, but those two large faces don't inspire me with confidence in strong winds.

I'm 183cm and a side sleeper, my bag is a bit on the longish side at 230cm, sleeping mat is 183cm. Just sold my Macpac microlight which was 220cm at it's longest point which I didn't really have any problem with.

Thoughts/experiences/heights of users appreciated!
In reply to
needvert:
I have a soulo, and I'm fairly happy with it.
The space is good; i've used it for overnight camping in the hills with my girlfriend and not felt cramped in it. I'm 6ft and the other half isn't a midget either.
That said, I'd only use it as a 2-person tent with my girlfiend.
You could argue it's massively over-engineered for a one man tent, and it's not cheap either.
Have you looked at the new Rogen tent from Hilleberg?
I should maybe add; due to the inner tent shape, getting 2 sleep mats side by side doesn't work that well.
In reply to
Gaupa:
That's quite impressive, presumably you're both side sleepers? do you both have to face the door or does both facing the back of the tent work too?
If you had the chance to get a refund on your Soulo and buy something else, would you do it?
People could argue that, but hell, for those that can afford it and handle the extra weight, who cares :)
I have a Jannu for a two person tent. May be later I'll be after a 3 season tent but at the moment I'd rather just two 4 season tents. Also much prefer the clipping poles than threading through sleeve. Been doing the sleeve thing for almost a decade and I'm over it! (Unna has two sleeves, which is a minus).
In reply to
needvert:
We both sleep a combination of side and back, so it definitely isn't a huge squeeze.
The thing that sold it to me was the side vestibule. I liked the Unna, but it doesn't have a vestibule.
Regards your question about a swapping it for something else, funny enough I saw a set-up Rogen yesterday for the first time. It looked good, but it is a very different tent. I already have a lightweight 2 person tent which I use for mountain marathons (TN Solar Comp), so it would be hard to justify a second 2 person, 3 season tent.
If the Soulo had the same internal footprint as an Unna, but kept the same configuration (3 poles and single entry vestibule), it would be my perfect tent.
Cheers for the info :)

I think if you're 6' manage to sleep on your back in it, it's long enough!

Will spend a bit of time more thinking about this, seems quite a few people love the Unna and quite a few love the Soulo.
In reply to
needvert: The reason I have an Akto rather than an Unna is because of the porch. Having a tent in the UK climate without one would do my head in! I wouldn't go back on that decision. Love the Soulo but would still buy the Akto if given the choice again, just for the lighter weight. Co:

TOS
on 13 May 2012 -
52ob.scansafe.net
In reply to
CarolineMc:
> (In reply to needvert) Love the Soulo but would still buy the Akto if given the choice again, just for the lighter weight.

The 2 person version of this would be a possible alternative to an Akto, depending on usage;
http://hilleberg.se/product-family/anjan
I'm not so sure about the size of the gap between the flysheet and the ground, but it looks a good tent otherwise.
---
This topic has been archived, and won't accept reply postings.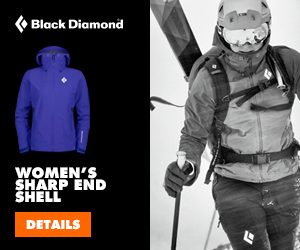 Elsewhere on the site
The release of Peter Jackson's new film The Hobbit: The Battle of the Five Armies on 12th December may not appear to link to... Read more
141212
0
Perhaps the perfect Xmas gift for the climber in your life... Wild Country's Crack School has two of the worlds best crack... Read more
141219
0
Tonight's Friday Night Video features the Norwegian town of Rjukan, once believed to be the home of the world's tallest... Read more
141219
0
F ounded in 1993, Mountain Hardwear are a pretty young mountaineering clothing and equipment manufacturer but are also one of... Read more
141216
0
Rock shoes stink – let's face it. Boot Bananas are the perfect way to fight the funk and keep them fresh. They help... Read more
141219
0
---