| | |
| --- | --- |
| | / Langdale Intergrale |
This topic has been archived, and won't accept reply postings.
Go on whats the best at VS / HVS

"Not sure about the best but a cracking day at severe is to do the Langdale Intergrale.
Start on lower scout with Cubs Crack, up to upper scout for Route 1 (V Diff), up to White Ghyll for Hollin Groove, drop down easy rake after pitch two for Slab route 1. Traverse over to Tarn Crag for Orchid, up to Pavey for Crescent Slabs or Stoats Crack, with a finish on Harrison Stickle for Harristickorner/Spillikin Ridge (V Diff in guide but worth severe). This gives 350m+ of climbing at the grade (choose routes to suit, could be V Diff - HVS) with hardly any descent.

Travel light with one rope and one sack between two and you'll have a cracking day out. If you've got time you can always drop down to Gimmer and do Bracket and slab as well but finishing on Harrison Stickle has always been enough for me."
In reply to
sjc:
You could do any routes on Scout as there are not any particularly good VS or HVS routes, then Slip Knot or Do not Direct on White Gill Lower, down the rake and maybe Gordian Knot, though I preferred White Gill Wall myself. On to Pavey and link Arcturus to Golden Slipper. I've not done Waller's crack on Harrison Stickle but it certainly looks interesting...
In reply to
sjc:
Many years ago on the same theme we did Man of Straw, Haste Not Direct, Cruel Sister, Poker Face, NW Arete and Gimmer String before heading for the ODG. Binky was wearing a pair of Hanwags and never changed his footwear all day!
Chris
In reply to
MattG:
> (In reply to sjc)
>
> interesting...

The danger/sandbag word, the rest sound good though, I shall be thumbing the guide

In reply to
sjc:
I hope you're not doing this tomorrow - me and a mate will be doing something very like this - it would be a shame to have to queue! ;-)
You've now got me thinking - i'll have a look through the guide (as I don't think Langdale, off the top if my head, is good for a consistent VS/HVS enchainment from near the valley floor without a lot of walking - i.e. Raven + Gimmer)
PP.
---
This topic has been archived, and won't accept reply postings.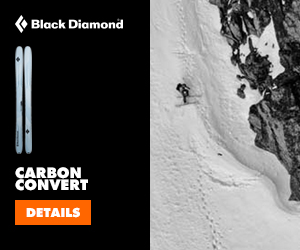 Elsewhere on the site
F ounded in 1993, Mountain Hardwear are a pretty young mountaineering clothing and equipment manufacturer but are also one of... Read more
141216
0
Rock shoes stink – let's face it. Boot Bananas are the perfect way to fight the funk and keep them fresh. They help... Read more
141219
0
Perhaps the perfect Xmas gift for the climber in your life... Wild Country's Crack School has two of the worlds best crack... Read more
141219
0
The release of Peter Jackson's new film The Hobbit: The Battle of the Five Armies on 12th December may not appear to link to... Read more
141212
0