| | |
| --- | --- |
| | / Isle of Lewis info |
This topic has been archived, and won't accept reply postings.
Am going to Isle of Lewis on Saturday.
Anybody been there who can recommend crags,camp sites,shops,pubs etc?
Also,are there any bird bans in force there?Do they 'keep Sunday'?

Mitch
In reply to
paul mitchell:
I wouldn't rely on much being open on Sunday.
All the Lewisian sea cliffs are pretty cool, you must go look at Screaming Geo at least and climb there if at all possible, it is amazing. Don't think it has any bird problems to speak of.
Don't bother camping in a campsite, just park up and camp a wee way off the road.
There is a bothy right on top of Screaming geo a metre from the cliff edge. It's pretty cool, and by that I mean the wind blows right through it as the stones are not mortared or anything but it's comfortable for one if you are alone. the floor tends to get wet from seepage in the rain though so it is not great for 2 people. It's a great place for lunch when its windy and cold.
In reply to
henwardian:
The bothy you mention is owned by some local folk. They don't mind people staying there at all but I think they ask you to let them know first so they don't try and use it too - there is a sign up in the bothy anyway.
Almost nothing is open on a Sunday. If you need to buy food or supplies then Joe's garage near the sports centre in Stornoway is open, but expect a queue as I think it's the only place that is!
I've only been to a few of the sea cliffs so far, but the rock is amazing everywhere it seems. Enjoy!
Isi
In reply to
isi_o:
Isn't there a pub between Callanish and Tolsta Chaolais that's open on Sundays?
In reply to
Eric9Points:
You could well be right! That pretty much sums up Sundays in the Hebrides though hey... ;)
In reply to
paul mitchell:
That's assuming you're heading over to the sea cliffs at Uig.
Oh aye, the restaurant at Aird Uig is really good and the local shop is at Timsgearaidh. It's not bad but best visit the supermarket in Stornoway before you head over.
If you get a wet day visit the Iron Age village at Bosta on Great Bernera.
Cnip has one of the most beautiful camp sites in the universe and some good bouldering within walking distance:
http://scarista.smugmug.com/Other/General-Stuff/14989218_mMgRf6#!i=1127560783&k=KTZog&lb=1&a...

In reply to
Eric9Points:
> (In reply to paul mitchell)

It is a beautiful place, but unfortunately almost all the spots with a view out over the beach and the sea are taken up by ugly fixed caravans (I've always ended up in the viewless dip behind the dune). It can also get a bit crowded though maybe not at this time of year. Last time I went we camped on the extremely spacious semi-official site at Uig Sands which was great (and cheaper).
The climbing is superb. All the crags in Gary Latter's guide are great and you're unlikely not to have them to yourselves. In particular, don't miss the Scremming Geo, Painted Geo and Dalbeg.
---
This topic has been archived, and won't accept reply postings.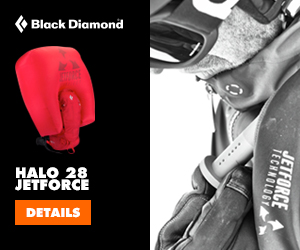 Elsewhere on the site
Rock shoes stink – let's face it. Boot Bananas are the perfect way to fight the funk and keep them fresh. They help... Read more
141219
0
Perhaps the perfect Xmas gift for the climber in your life... Wild Country's Crack School has two of the worlds best crack... Read more
141219
0
F ounded in 1993, Mountain Hardwear are a pretty young mountaineering clothing and equipment manufacturer but are also one of... Read more
141216
0
The release of Peter Jackson's new film The Hobbit: The Battle of the Five Armies on 12th December may not appear to link to... Read more
141212
0
Tonight's Friday Night Video features the Norwegian town of Rjukan, once believed to be the home of the world's tallest... Read more
141219
0
---