| | |
| --- | --- |
| | / Crags for Punters in South Devon/Dartmoor? |
This topic has been archived, and won't accept reply postings.
I'm heading to Torbay for a couple of weeks this weekend and wondered if anyone had any recommendations for crags that would suit beginners. Shortish routes without massive runouts would be ideal :-)

Partly trying to get my own climbing head back and I'd quite like my daughter to get back on rock after been stuck climbing indoors for the last 6 months.
In reply to
Toby S:
Hi Toby.
The left hand side (looking in) of Dewerstone might be suitable, lots of slabby stuff at easy grades.
Some might mention Sheepstor, which seems to suit at face value, but I find to be quite sandbaggy. With the exception of Wind Wall, which is great and probably soft but HVS, so not necessarily easy.
On the east of the moor, there are some good easy (again on paper) routes at Haytor, but Hound Tor is probably the best bet, if you can get past the in-situ top-ropers.
Many of the other tors dotted around (there are many that offer climbs) have great routes, but are often limited in number, so these are best combined with an intended walk.
The quarries in the Haytor area tend to be loose and sub-standard quality relative to their natural outcrop neighbors.
HTH,
Tom
In reply to
Toby S: Hi, I second Southernman. You could also look at Eeny, Meeny, Miney and Mo at Chudleigh. Also there are some easy Dws traverses as High tide level in Torquay such as the long Traverse. These are used by local centers for coastering.
Thanks both, that's very helpful. I've been up on Hay Tor before but it was always hellishly busy. Hadn't considered Sheeps Tor so I'll check that out next week. DWS stuff might be nice too if the sun comes out. :-)
In reply to
Toby S:
I'd also suggest a trip out to Bench Tor. There's a few easier rotes there but Oak Tree Zig-Zag is a minor classic in a delightful setting on the edge of oak woodland overlooking the Dart Valley.
Bonehill is also well worth a visit. There's an obvious 30ft slab with a fine crack running up the middle, and variations on each side. It's also a popular bouldering venue and not all of the problems are desperate.
If you do get to The Dewerstone and find the easier routes such as Mucky Gully and Agag's Slab too busy, Tower Buttress to the L of the main area has a deep chimney thru' route which will give your daughter much amusement when she watches you struggle, and The Needle at V Diff followed by Raven Face V Diff on the upper buttresses is a lovely multi-pitch outing at the grade.
Hope the weather is kind to you.
In reply to
Toby S: Hi Toby, we use Sheeps Tor, and agree with advice others have given. But if the weather is bad for you,come visit us at the Quay in Exeter.

In reply to
Quay climbing:
Excellent, wasn't sure whether you'd opened or not. We may well do that if the weather's pish.
---
This topic has been archived, and won't accept reply postings.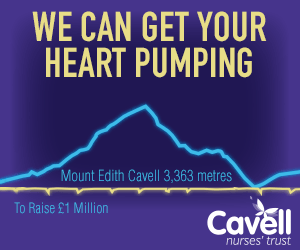 Elsewhere on the site
With four photos in this week's top ten, and a UKC gallery of stunning images we thought it was time we had a chat with... Read more
141203
0
Rock shoes stink – let's face it. Boot Bananas are the perfect way to fight the funk and keep them fresh. They help... Read more
141219
0
Tonight's Friday Night Video features the Norwegian town of Rjukan, once believed to be the home of the world's tallest... Read more
141219
0
Perhaps the perfect Xmas gift for the climber in your life... Wild Country's Crack School has two of the worlds best crack... Read more
141219
0
F ounded in 1993, Mountain Hardwear are a pretty young mountaineering clothing and equipment manufacturer but are also one of... Read more
141216
0
---