| | |
| --- | --- |
| | / Recommendations for climbing and walking in the south of France |
This topic has been archived, and won't accept reply postings.
Has anyone got any recommendations for a locations to go where its possible to combine good walking in the mountains (non-technical, no snow, for the psyched hill walking parents) with either good sport cragging/multipitching (no trad/alpine) in the south of France? (For the psyched kids).

The place that springs to mind for me is Ailefroide but we've already been 2 years ago and are looking for a fresh destination. Any ideas?
In reply to
samwillo:
With those criteria you'd be hard pressed to beat the Ariège. I may be slightly biased ;-) but there are many access points around here which allow you to start your walk from 1500-2000m and take in either pointy or rounded summits or plateaus usually between 2000 and 3000m with sensational views, and as a contrast there are many lower-level and valley walks through forests with ancient chapels and relics en route. Cragging is simply fantastic, with literally dozens of great crags and sectors within 15 minutes drive, on 3 rock types and many of them multi-pitch. Plenty of online topos at
http://cafma.free.fr/plan.htm
- let me know if I can help with more specific recommendations.
In reply to
samwillo:
Have you considered the Mercantour, at the back of Nice? Excellent walking, up to 3000m; no glaciers, reasonably quiet(not like Chamonix or even Ailefroide, and some attractive little villages. There are also a few ski resorts that would provide entertainment for youngsters.
I had a few days this summer at a nice little campsite at St Etienne de Tinee: 9 euros per night, only tents, and free access to adjoining (man-made) pool for swimming and kayaking.It is a pretty village itself and is also linked to the ski resort, Auron(that has an artificial outdoor climbing tower in the summer).
There is also sport cragging around but don't know too much about that.
Certainly an area to consider.
In reply to
samwillo: anothervote for the mercantour,base around st martin versubie
In reply to
samwillo: Ariege would be perfect also has brilliant cycling road & mountain

In reply to
samwillo: The Valley de la Claree behind Briancon - one of the prettiest in the alps - has perfect walking. Must be a lot of sport climbing round Briancon?
---
This topic has been archived, and won't accept reply postings.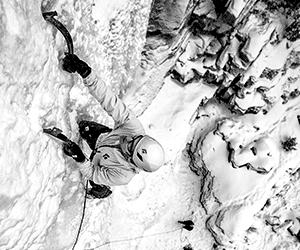 Elsewhere on the site
Tonight's Friday Night Video features the Norwegian town of Rjukan, once believed to be the home of the world's tallest... Read more
141219
0
F ounded in 1993, Mountain Hardwear are a pretty young mountaineering clothing and equipment manufacturer but are also one of... Read more
141216
0
At a bar in Llanberis an old man chimed in And I thought he was out of his head Being a young man I just laughed it off When... Read more
141203
0
Perhaps the perfect Xmas gift for the climber in your life... Wild Country's Crack School has two of the worlds best crack... Read more
141219
0
Rock shoes stink – let's face it. Boot Bananas are the perfect way to fight the funk and keep them fresh. They help... Read more
141219
0