| | |
| --- | --- |
| | / Working for Gap Year / Leading / Expedition companies |
This topic has been archived, and won't accept reply postings.
Has anyone had any experience of working for companies like BSES, World Challenge, Camps International, etc, on Gap Year-style vacations leading in foreign mountains, etc, and are there any companies they would recommend working for?

I'd be keen to do some work like this next Summer for a few months, not bothered much by the pay, just want to get away, will be ML and SPA Assessed by then, have Winter UK experience and a bit of experience in the Alps and will be 26 then.
In reply to
lewismansell:
Ive led a couple of expeds, dont sell yourself cheap, it is not an easy way to travel but is very hard work. Also you de value the work for the rest of us who do it as a career and have houses to support. I have worked for a couple of different companies they all vary and cannot comment on the gap year companies or BSES.
It depends if you want to lead or go as an assistant. Leaders are generally paid except BSES and assistant are generally not. If you have travel experience and ML it is not hard to find work. If you havent travelled outside of europe and are only ML trained then you may find it very difficult.
Even ML assessed with no travel exp you may find it hard. But you could go as an assistant first. There are very few assistant roles though.
Age is not too important, i was 23 when i got my first expedition role.
Bear in mind that most of these companies are employing now for next summer, i already have been offered a variety of work so if you want to work you had better get on it asap.
So my advice is get ML assessed, do some travelling and ask for a reasonable wage (baring in mind WC only pay £40 per day which i don't think counts as reasonable). Also be aware that for your first expedition it is unlikely you will be assigned to a mountainous area and def not if you have no altitude experience , you are more likely to end up being sent to africa, a flat part, or thailand.
Anyway, good luck, this is only my experience and others may have very different views :)
In reply to
lewismansell: I've led 4 trips abroad. Peas65 has summed up the experience very well.
Expect to have to work long hours. Have little choice where you go. It is, after all the students expedition who have paid a lot of money to go there, you are there to keep them on track and safe. Facilitate personal development, team work, leadership.
WC have a reputation for "stack them high and sell them cheap" but when I needed support and money WC responded better than others who paid, slightly, more.
The students are teenagers, full of hormones and not a lot of common sense but great fun. The Teachers can be a mixed blessing.
If you have any ambition to make this part of your portfolio of a career make sure that you negotiate a good rate. It'll be good for you and the rest of the Industry.
One real plus is that you may be able to negotiate staying in country after the students have gone home. I stayed in Ecuador and went to the Galapogos.
When you get back there is a mega (ish) report to file before you get paid.
Good Luck
In reply to
lewismansell: Yep it's hard work but good fun working for expedition companies. I started out doing an assistant role to India got to 5100m altitude which meant my first lead was to North Peru up to 4750m. Going as an assisstant definatly helped me know what was expected of me. Yes the report at the end can be the worst part. Good luck!!

In reply to
trish1968: p.s. I did have a lot of personal travel experience all over europe and lots in Africa.
---
This topic has been archived, and won't accept reply postings.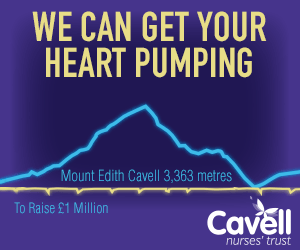 Elsewhere on the site
On Saturday 13th December Greg Boswell and Guy Robertson kicked off their Scottish winter season early by making the... Read more
141218
0
F ounded in 1993, Mountain Hardwear are a pretty young mountaineering clothing and equipment manufacturer but are also one of... Read more
141216
0
Perhaps the perfect Xmas gift for the climber in your life... Wild Country's Crack School has two of the worlds best crack... Read more
141219
0
Rock shoes stink – let's face it. Boot Bananas are the perfect way to fight the funk and keep them fresh. They help... Read more
141219
0