| | |
| --- | --- |
| | / wild cat full topo |
This topic has been archived, and won't accept reply postings.
Does anyone have the full topo for wildcat crag. i hear there is about 200 routes up there, which is crazy considering the current guides have around just 50.

id love to try uncovering some old routes
In reply to
lm610: The 1987 Peak Limestone South guide (BMC) has 214 routes at Wildcat if you include Woodbank Tor and Mill Tor.
In reply to
lm610:
If you are serious I can put you in touch with the current BMC crag athors. You do realise uncovering often is literal for Wildcat obscurities and that any formal clean-up needs to go through the access negotiators?
In reply to
lm610:
If you look around you can still get copies of the 1986 (ish) Limestone guide cheap, eg. Jarvis Books currently has this listing.
Milburn, editor: PEAK LIMESTONE – SOUTH: 1987: Previous owner's inscription on reverse of front endpaper; some underlining, a hint of very slight thumbing fore-edges, VG: £5.00
visit
http://www.mountainbooks.co.uk/mountaineeringbooks2.html#GUIDEBOOKS
Even the 1970 guide Southern Limestone by Paul Nunn will have about 80% of the routes in it if you can pick one up from a second hand bookshop.
try Abe Books (www.abebooks.co.uk) and search for the book using the details above. I got 4 copies of the 1970 guide listed on abe books, between £7 and £11. Also got 6 copies of the 1987 guide listed on abe books (search Peak Limestone South by Geoff Milburn) in the price range £6 to £10. Please note that I am not a book salesman and having nothing to do with the companies listed above except that I have regularly bought books from them over a number of years.
Many of the routes won't need to be unearthed in a physical sense but do remember to take a helmet, less frequented limestone can have some loose bits! I love the place but then again I was one of the authors of the '87 guide. Winter is a good time at Wildcat, the veg is low, the weather is frequently quite a bit better in matlock compared to say hathersage, the crag is sheltered and catches any sun that is going - you can climb right through the winter if you don't mind a bit of discomfort in the finger department.
Become a trendsetter and help start the peak limestone revival, for too long far too many people have crowded onto a tiny proportion of the available rock in the peak - it is time to widen the field of view!
Go have fun.
---
This topic has been archived, and won't accept reply postings.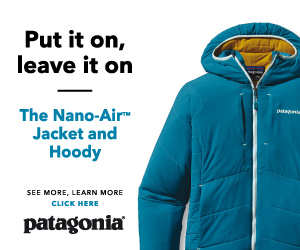 Elsewhere on the site
Will Sim and Andy Inglis have made the second ascent of VIII,9 on Ben Nevis, followed by Will making a rare... Read more
141222
0
F ounded in 1993, Mountain Hardwear are a pretty young mountaineering clothing and equipment manufacturer but are also one of... Read more
141216
0
Perhaps the perfect Xmas gift for the climber in your life... Wild Country's Crack School has two of the worlds best crack... Read more
141219
0