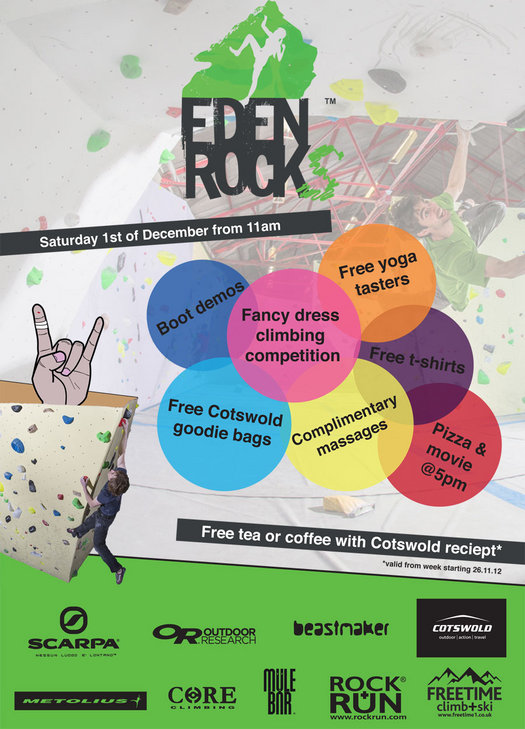 This Saturday in Carlisle, Eden Rock opens its doors to all for Eden Rocks.
Our opening event this Saturday will start off with The Mayor of Carlisle opening the wall at 11am, followed by our first ever climbing competition.
Fancy dress is a recommended option, as prizes will go to the best costumes.
During the day there will be a boot demo by
Scarpa
, yoga taster sessions and a physio will be on hand to chat about what she does and show you some techniques for keeping well.
The prizes will be handed out after the comp, then everyone can sit back and enjoy some well deserved pizza and watch the latest offering from
Outcrop films 'Life on Hold'.
Entry for the day is £3.00 for members
(membership is £3.50 if you haven't already joined)
. Limited competition T-shirts and Cotswold goodie bags are available, best come early so you don't miss out!
We hope to see you there.
To get news updates, like us at http://www.facebook.com/EdenRockClimbing

Our Twitter feed is https://twitter.com/EdenRockClimbin

Our website is http://www.edenrockclimbing.com

Or give us a call on 01228 522 127