| | |
| --- | --- |
| | / krabi/ ao nang accomodation/ climbing partner |
This topic has been archived, and won't accept reply postings.
Hi
I'm off to krabi climbing for the first time in January and was wondering if anyone had any tips of good places to stay. Looking to not pay more than 700 bhat a night. Was debating wether staying on phiphi might be the answer.?

On a side note also looking for a climbing partner when I'm there. Gonna be there from the 6th to the 14th will have rope and quickdraws with me.

Any other tips appreciated.

Cheers
In reply to
nickrenn: phi phi has some climbing but unless you want to fork out for a long boat trip every day you'll want to stay at railay or tonsai if you want to climb there! 700B is a good budget for a room at railay I think, may want to book. Tonsai is much cheaper for everything. Krabi is a good place to catch a boat to railay, Ao nang same. There is some climbing around krabi itself but railay and tonsai are the main areas
In reply to
nickrenn:
Having been climbing during January in Thailand for the last 5 years my experience is that Phi Phi will be much more expensive than Rai Lay / Tonsai. It is also way more "touristy" and much more of a party place. In my opinion the climbing on Phi Phi is pretty good but there is way way more at Tonsai/Rai Lay.
All the climbers stay at Tonsai because it is cheaper than Rai Lay and I think you'll easily find somewhere to stay for 700B at night depending on what level of accommodation you want. It will probably be a bamboo or wooden hut with a mosquito net over the bed and a bathroom attached with a cold water shower. Electricity for most places at Tonsai is from about 5pm until sometime before dawn when it switches off. Tonsai has a really fun vibe too with plenty of places to hang out and meet people.
For me it's been easy to find a climbing partner in Tonsai because lots of climbers travel there independently to meet people to climb with. There are a couple of notice boards and a message on them will usually hook you up with someone straightaway.
Have fun,
Ben
In reply to
nickrenn: Stay in Tonsai. You don't need to book and don't be fooled by the touts in Krabi that tell you that you need to book with them before you go as you'll never find somewhere. You should easily find a room for 500 BHT.
I am also going to be in Thailand in Jan and travelling on my own. So send me an email and we can discuss. When I went last year, I found it hard to meet partners (I'm pretty normal) as it was mainly big groups of Russians and Japanese. The other western climbers were either working 7c's or beginners queing for the few 5c's. Anyway, that was my experience. This year I'm going to spend most of my time in Chiang Mai which had a great vibe.
J
nickrenn
on 09 Dec 2012 -
host86-182-255-209.range86-182.btcentralplus.com
In reply to
Ayrton:
Thanks for that. I assumed as much, i've been out there a couple of times just not to Karbi in super peak season so wasn't sure how bad or busy it got.
Let me know if you think your going to be about. I climb a kind of 7a/b but wouldn't be able to lead that have never done a great deal of leading although i have climbed for a long time i've always been a boulder-er. so if you think we are in the same ball park then lets hook for a climb.
I get into the krabi on the 6th and i'm there until the 14th.
Not sure if you can see my email address in message so if not its: nickrenn@hotmail.com
Peace
nickrenn
on 09 Dec 2012 -
host86-182-255-209.range86-182.btcentralplus.com
Thanks people Tonsai sounds like a good shout. Am i right in thinking that all the grading is in the French system??

Peace

Nick

In reply to
nickrenn:
stay on Railay east at the huts up the hill, it ll cost you about 200 Bhatts a night for your own chalet
---
This topic has been archived, and won't accept reply postings.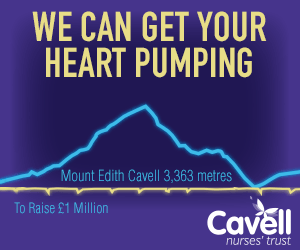 Elsewhere on the site
F ounded in 1993, Mountain Hardwear are a pretty young mountaineering clothing and equipment manufacturer but are also one of... Read more
141216
0
Perhaps the perfect Xmas gift for the climber in your life... Wild Country's Crack School has two of the worlds best crack... Read more
141219
0
Will Sim and Andy Inglis have made the second ascent of VIII,9 on Ben Nevis, followed by Will making a rare... Read more
141222
0
The release of Peter Jackson's new film The Hobbit: The Battle of the Five Armies on 12th December may not appear to link to... Read more
141212
0
PowerFingers is a simple, easy to use product which is incredibly effective for Climbers who require finger strength and... Read more
141222
0
---