| | |
| --- | --- |
| | / NEW ARTICLE: VIDEO: Bouldering in Targassonne, France |
This topic has been archived, and won't accept reply postings.
A cool bouldering video about a great looking area in the South of France - check it out!
Read more at http://www.ukclimbing.com/articles/page.php?id=5138
In reply to
UKC Articles: Targassonne is great but very hard on your skin! Made a short visit this summer, it has a fairly high elevation and stays cool enough to climb in the summer too.
In reply to
tombeasley:
You are correct Targa is a great place to visit and with good conditions the rock is fantastic if a little rough on the skin.
The video is also very good but unfortunately let down by the text that goes with it and that on the blog connected to it as well.
Although the vid shows no grades some of the footage coupled with the text imply that they have climbed certain problems that are certain grades including 3 8b's
Psoas Mole is a classic hard problem of the area and can be seen in the vid, but the starting position they are using is around 4 moves in (hard moves as well) to the problem and I think if I remember correct would only get 7c/+ from here. They also show a repeat of a Nacho problem, but again started in the middle of the problem and not down either left or right as it was originally done and repeated.
They then have photos on the blog on various named hard problems which are not where the hard climbing is. These photos could have been done by climbing problems in the 6's and then up above where the hard climbing is located.
My main point is that the guide can be misleading as to where to start problems and then videos such as this come along and people then think the problems start where shown in the videos and this leads to confusion over grades and route descriptions as time goes by.
Do people think major media players have a duty to check the media is factually correct that they are distributing?
T
In reply to
Paul Twomey:
Paul wish I ha watched this vid before posting as Hamish is doing the correct start for la baleine 7a and just proves my point.
This problem was also shown to me from bellow in the cave and move up to where Hamish starts but was quoted 7b for this. The Spanish never started this prob from its correct start and still claimed 7a, as in the French vid.
In reply to
Tony Simpson: I think they use the normal/correct starting holds on Psoa's mole. All the videos I've seen for these Psoa's problems show people pulling on on the two undercuts then going RH to the crimps round the lip as the first move. As per Nacho in this great (and utterly beastly) vid:
http://www.youtube.com/watch?v=eoVNHOHI3mo
On Nacho's heinous looking crimpy roof thing they're definitely starting moves in from what he did though agreed.
There's also this superb video of some strong Brits in Targasonne:
http://www.vimeo.com/42732991

In reply to
Belier:
Hi Ya,
OK after watching Nacho's vid I agree they start in the same place. From what I remember when a freind tried this earlier in the year we were told that it started further back in the roof, I may be wrong on this.
But some of the other stuff is as you agree incorrect.
The place is amazing I just wish that on my first vist here back in 2000 I'd had more info and the place was a bit more developed. Fantastic vid by the way.
There is also a vid of Mike Adams repeating La Theorie Du chaos 8b here
http://www.vimeo.com/35608464
---
This topic has been archived, and won't accept reply postings.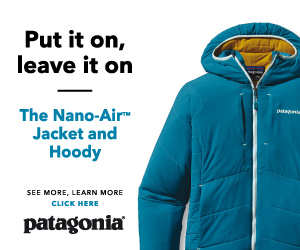 Elsewhere on the site
PowerFingers is a simple, easy to use product which is incredibly effective for Climbers who require finger strength and... Read more
141222
0
F ounded in 1993, Mountain Hardwear are a pretty young mountaineering clothing and equipment manufacturer but are also one of... Read more
141216
0
With four photos in this week's top ten, and a UKC gallery of stunning images we thought it was time we had a chat with... Read more
141203
0
Perhaps the perfect Xmas gift for the climber in your life... Wild Country's Crack School has two of the worlds best crack... Read more
141219
0
Will Sim and Andy Inglis have made the second ascent of VIII,9 on Ben Nevis, followed by Will making a rare... Read more
141222
0
---