| | |
| --- | --- |
| | / Mammut Ride RAS Airbag system |
This topic has been archived, and won't accept reply postings.
My better half would like me to keep safe this winter (possibly so I can be around contribute to that new conservatory next spring !). She has offered to buy me an avalanche airbag system (no truer sign of true love eh!).

These are becoming increasingly popular in the alps and as I have become very avalanche aware in the last couple of seasons (cough!), I think they are a good idea when added to all other safety measure (prevention, transciever training etc)

Looking at around at the various models available the Mammut Ride RAS seems newish on the market. Does anyone have any experience of this model? I assume it is very similar to the ABS and BCA models.

Was thinking of something just for backcountry day use.

Also if I purchase in UK I assume the canisters cannot be taken on the plane even in hold luggage. Is it normal to rent a gas canister or purchase one when in the alps?
In reply to
SiWood: in coming tangent.
We should get out sometime this winter on the planks. Will be around the Saas area lots go give me a shout.
A friend has one of these - what do you want to know?

The pack is very well put together and well though out with regard to features. Weight wise its pretty good for a pack of this type. The fit is good (that might depend on you) and they hardly notice it skiing. There;s a good review on the wildsnow website.

Rich
---
This topic has been archived, and won't accept reply postings.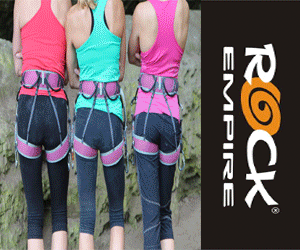 Elsewhere on the site
Perhaps the perfect Xmas gift for the climber in your life... Wild Country's Crack School has two of the worlds best crack... Read more
141219
0
Rock shoes stink – let's face it. Boot Bananas are the perfect way to fight the funk and keep them fresh. They help... Read more
141219
0
The release of Peter Jackson's new film The Hobbit: The Battle of the Five Armies on 12th December may not appear to link to... Read more
141212
0