| | |
| --- | --- |
| | / routes on skye? |
This topic has been archived, and won't accept reply postings.
Hi all,

Later this winter I'm off to Scotland, and conditions permitting I would love to get over to Skye for a bit of winter climbing.Has anyone got any specific recommendations for routes at grade I to IV so that I can get a few ideas before splashing out on a new guidebook?.

Obviously the whole ridge traverse is the (very unlikely)dream, but apart from that and pinnacle ridge on sgurr nan gillean I don't know many other winter routes in that area. I'm especially interested in long mountaineering style routes across the lower grades. Thanks.


In reply to
blakey:
I'd second getting the new guidebook. It's worth it for summer and winter ideas in the future even if you don't get much done there this season (but obviously you will as "apparently" it's going to be the coldest winter in 100 years). I find myself reading it pretty often although I do quite like Skye!
As for recommendations, I've only done a few things there in winter so far. Pinnacle Ridge is quite simply one of the best winter mountaineering routes I've done. We did it in deep powder which the guidebook says "can render the climb impossible" but seemed ok on the day. Fox's Rake on Sgurr a'Mhadaidh is also good. We did it with powder on the first two-thirds and old snow and ice at the end. The winter description suggests staying closer to the sidewall than in the summer but we couldn't do this as there wasn't enough snow or ice. However it was still a very fine outing.
In reply to
blakey: Things have almost certainly changed now, but the problem with winter routes on Skye when I were a lad was that Skye rarely came into condition due to being warmed by the off shore gulf stream, so that even when mainland Scotland was well in condition Skye would still be flakey. Of course this has probably changed now due to climate change etc.
In reply to
blakey: Give me a shout when your on Skye, I don't climb very hard stuff but i'm looking to change that and would give seconding up to III a go if you fancied an easier day. Cheers !

Cheers everyone, looks like I'm going to save up and get the guidebook. Yeah, I know Skye has always been classed as notoriously fickle, but with the advent of the internet it seems as though there is stuff in more often than I previously thought if you can get up there.

In reply to
blakey: This article was printed in Climb in January 2012 and gives an overview of a more modern view of climbing in the Cuillin.
http://skyeguides.co.uk/wp-content/uploads/2012/11/cullin.pdf
The fickle nature of conditions is now seen as an attribute that brings mixed routes into condition very rapidly. Having focussed on mixed climbing in the article, ironically, last winter saw some good ice routes form and we now have a situation where these are reforming & even the Traverse is looking likely. Overall the message is get up there & explore & you wont be disappointed.
---
This topic has been archived, and won't accept reply postings.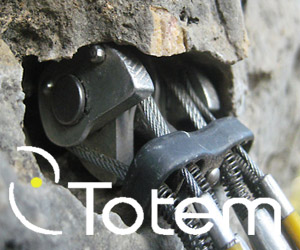 Elsewhere on the site
This Winter Conditions page gives a summary of what is being climbed at the moment, what is 'in' nick and what the prospects are... Read more
Perhaps the perfect Xmas gift for the climber in your life... Wild Country's Crack School has two of the worlds best crack... Read more
141219
0
Tonight's Friday Night Video features the Norwegian town of Rjukan, once believed to be the home of the world's tallest... Read more
141219
0
At a bar in Llanberis an old man chimed in And I thought he was out of his head Being a young man I just laughed it off When... Read more
141203
0
F ounded in 1993, Mountain Hardwear are a pretty young mountaineering clothing and equipment manufacturer but are also one of... Read more
141216
0
Rock shoes stink – let's face it. Boot Bananas are the perfect way to fight the funk and keep them fresh. They help... Read more
141219
0
---