| | |
| --- | --- |
| | / Is this a New Route in Cwm Cniefon? |
This topic has been archived, and won't accept reply postings.
Can anybody tell me if this line up in Clogwyn Du Ymhen y Glyder is a new route or if it has been climbed before? I have written a fairly comprehensive route description and posted several photos to aid in identifying it. i will try and make a topo if i can find a suitable crag picture to edit. I know what people will say "there is no chance of climbing a new line of a low grade at such a popular crag" but i have looked in all the guide books i can find and it isnt listed. I would argue that its relativly short stature and being slightly removed from the main buttress could mean that it had previously been overlooked? Please correct me if i am wrong.
http://www.ukclimbing.com/logbook/c.php?i=244352
In reply to
Webster:
Glad you brought up. I was going to email you (as the crag moderator). I'm not sure if this is the unofficially named 'Clogwyn Du Farther Right Hand' route in the UKC logbook or not as have never played that much attention to routes this far right of the main buttress. Might be worth emailing Mark Baggy Richards as he seems to be the closest thing to an Andy Nesbit for Welsh Winter when it comes to confirming new routes.
In reply to
Big Lee: Ok how do i find his email address? Thanks
In reply to
Webster: Have climbed several lines on this part of the crag over the years - there's some fine pitches of varying difficulty when conditions are good -just makes a nice way of finishing off the day having done a bigger route in the cwm. Suggest there is no need to detail - let people explore
In reply to
dgp: Ok doesnt surprise me that many different lines have been climbed at that end of the crag. Personally, and surely im not the only one, when i climb i like to know it is an existing line so that i have something to 'tick off' (i must have a collectors streak in my personality). that doesnt mean to say i dont enjoy climbing for the purist climbing sake, i just get more fulfillment out of climbing a known thing which i can then read about and read other peoples oppinions of it. people can climb and explore and mix-match to their hearts content, but i dont see that as a reason not to fully list and describe recognised climbs at that end on the crag. The lines are about 30m-50m in length and in my mind that is certainly worthy of being a route and not 'mixed-bouldering'.
I would love to be able to claim a first ascent myself, reguardless of a lowly grade, but it may make more sense to leave the first ascent as unknown. But i still think the route should be listed so that other people can follow it.
In reply to
Webster:
I think all those easy lines have been climbed before, even if they haven't been claimed and given route names. I know I did some of those minor lines claimed more recently back in the early 90s.
Have a look on this photo.
http://www.ukclimbing.com/images/dbpage.html?id=140762
I think what I've labelled as "Far Far Right", but is called "Even further R" in the Logbooks, approximates to what you climbed. Main differnece is the amount of rime (more in recent conditions) and snow (less currently)
Tony

In reply to
TonyM: yep, that looks approximately right thanks
---
This topic has been archived, and won't accept reply postings.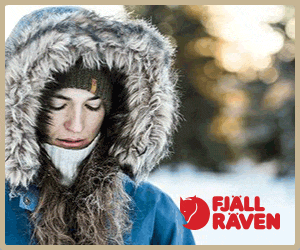 Elsewhere on the site
This Winter Conditions page gives a summary of what is being climbed at the moment, what is 'in' nick and what the prospects are... Read more
Perhaps the perfect Xmas gift for the climber in your life... Wild Country's Crack School has two of the worlds best crack... Read more
141219
0
The release of Peter Jackson's new film The Hobbit: The Battle of the Five Armies on 12th December may not appear to link to... Read more
141212
0
Rock shoes stink – let's face it. Boot Bananas are the perfect way to fight the funk and keep them fresh. They help... Read more
141219
0
F ounded in 1993, Mountain Hardwear are a pretty young mountaineering clothing and equipment manufacturer but are also one of... Read more
141216
0
Tonight's Friday Night Video features the Norwegian town of Rjukan, once believed to be the home of the world's tallest... Read more
141219
0
---