| | |
| --- | --- |
| | / Southern Highlands turf frozen? |
This topic has been archived, and won't accept reply postings.
Interested in Beinn an Dothaidh NE corrie, Meall Bhuide or any other suggestions - was anyone out today? And was there any frozen turf? Any other info on snowline and quality etc would be great.
In reply to
chaser:
Not sure if many folk will have been out, there was little enough activity at the weekend.
My gut feeling is that saturation of the turf plus thinning of snow cover and a hard refreeze should be good news, but until someone gets out there it's just speculation.
If you do go for it, please be prepared to turn back if the turf is mince.
In reply to
Jamie Bankhead:
Thankyou for your reply. So do you think two days of re-freeze will be enough maybe? It Looks like there might be a hard frost tonight.
Has anyone got any first hand knowledge of today?
In reply to
chaser: I Went out for an early wander this morning and ended up doing Stairway To Heaven on Beinn an Dothaidh, still some unconsolidated snow about but the turf is bomber, even under the snow. The cliffs of ménage a trois etc were black. The easier routes are holding snow on the ledges but anything steeper has been stripped.
Hope this helps!
In reply to
chaser:
Went for a stroll south of there on Beinn an Lochain this afternoon - the turf is well frozen above 350- 400m. Snow is starting to consolidate nicely, although there are still some areas where it consists of breakable crust lying on loose powder. There was a bit of debris from a small avalanche in the little gully on the eastern side of the summit cone - I'd guess it came down during the thaw on Saturday/ Sunday, but still worth being careful.
Have fun if you get out - today was beautiful and tomorrow looks like more of the same.

In reply to
Ditch_Jockey: Was the main climbing face that faces the road good ? Were any gully lines complete ?
---
This topic has been archived, and won't accept reply postings.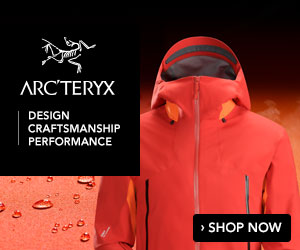 Elsewhere on the site
This Winter Conditions page gives a summary of what is being climbed at the moment, what is 'in' nick and what the prospects are... Read more
F ounded in 1993, Mountain Hardwear are a pretty young mountaineering clothing and equipment manufacturer but are also one of... Read more
141216
0
Rock shoes stink – let's face it. Boot Bananas are the perfect way to fight the funk and keep them fresh. They help... Read more
141219
0
Tonight's Friday Night Video features the Norwegian town of Rjukan, once believed to be the home of the world's tallest... Read more
141219
0
With four photos in this week's top ten, and a UKC gallery of stunning images we thought it was time we had a chat with... Read more
141203
0
Perhaps the perfect Xmas gift for the climber in your life... Wild Country's Crack School has two of the worlds best crack... Read more
141219
0
---