| | |
| --- | --- |
| | / Is it Wales cold enough? |
This topic has been archived, and won't accept reply postings.
Hello, me and my mate are based in London and thinking about going to Wales this weekend. I can climb up to IV, keen to push grades a bit. Is there anything in conditions up there already, and if so could anyone suggest me some locations? If not might head to some dry tooling venue anyway which tips would also be very much appreciated.

My friend mentioned the Crib Goch full traverse, which seems more like a long walk than actually a climb.. just wondering..

cheers,
Murilo
In reply to
Murilo Lessa: Its been minus 3 ish in the valley floors and about 0 at sea level, but looking up, a lot of the snow from last week has gone... what remains should be nice and hard (today, by the weekend it could be all change) but I'd stay off anything turfy still, it's not been all that cold for all that long.
Realistically seeing what the conditions and weather reports are on friday is the best way forwards.
In reply to
KellyKettle: It's going to depend on what happens to the jet stream. Currently it looks like we will be seeing winds from the eastern seaboard of the states, which is not great news... I hope this changes, but it shows it right through to next week at the minute. Hopefully the current cold snap will make the conditions stick for a bit...
In reply to
Murilo Lessa: Its all going downhill on thursday so i dont think there will be much worth the travel from london for by the weekend, but... for future reference the NE face of Pen y Fan in the Brecon Beacons (south wales) is your best bet coming from london. it takes reasonable snow cover and about a week of sub zero (preferably some freeze-thaw cycling) for a bunch of easy gullys/ribs up to grade 3 to come into condition. with a really good freeze lasting at least 5-7 days some good roadside water ice forms along the A470 between Merthyr tydfil and Brecon.
of course there is lots to be found in north wales which comes into condition far more regularly, but requires a longer walk in. check out the conditions thread which has already been mentioned above.
---
This topic has been archived, and won't accept reply postings.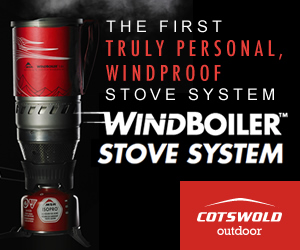 Elsewhere on the site
This Winter Conditions page gives a summary of what is being climbed at the moment, what is 'in' nick and what the prospects are... Read more
Perhaps the perfect Xmas gift for the climber in your life... Wild Country's Crack School has two of the worlds best crack... Read more
141219
0
At a bar in Llanberis an old man chimed in And I thought he was out of his head Being a young man I just laughed it off When... Read more
141203
0
Rock shoes stink – let's face it. Boot Bananas are the perfect way to fight the funk and keep them fresh. They help... Read more
141219
0
Tonight's Friday Night Video features the Norwegian town of Rjukan, once believed to be the home of the world's tallest... Read more
141219
0