| | |
| --- | --- |
| | / Might be moving to Colchester, what climbing :-( |
This topic has been archived, and won't accept reply postings.
I might me moving to Colchester in the Summer. There is family stuff which seems may necessitate a move from the Lovely climbing mecca of the lower wye valley which has nice access to everywhere to what appears to be the flattest part of the world with possibly poor indoor facilities.

The question is, what is there in Essex, are there any decent walls? which is the best Club? Any advice appreciated, I would be interested in trying some places out before moving.
In reply to
puppythedog: One by one to answer all your questions. I live in Braintree 30mins from Colchester.
Walls
In Colchester there is a wall at the uni, which is alright as it will be on your doorstep.
There is also a wall at Basildon and one at Harlow (both in Essex). Both of which aren't bad.
The Cragg in Stowmarket (Suffolk) but not far from Colchester up the A12/A14 has a very good bouldering room that is reset regularly.
The best walls in the area are however in London. Mile End is an excellent bouldering wall with some roped climbing, probably not too bad to get to from Colchester. The Castle that I use is an excellent wall for both bouldering and lead/toproping but probably a good hour and a half from Colchester.
Clubs
There is a Colchester Mountaineering Club that I know are quite active.
I'm a member of the Chelmsford Mountaineering Club, which are also very active and is not far from Colchester. If you google Chelmsford Mountaineering Club you can view the website.
Outdoor Climbing
Beside the odd bridge I know the nearest climbing for you will be in Kent/East Sussex on the Southern Sandstone, which is either toproping, bouldering or soloing as the rock is not sufficiently hard enough to take leader placed pro. It isn't the best for Winter as it is soft sandstone and gets very wet/green/greasy being pourous rock. However Bowles and Stone farm rocks are a reliable Winter spot facing south and being quick drying. Check out the Climbers Club Southern Sandstone guide for more details.
Nearest proper climbing is the Peak, Avon Gorge or Swanage. Then after that Portland which is excellent for Sport climbing.
Essex isn't blessed with outside venues but has good road links and within 3hours I am in the Peak, Swanage or Avon so it makes the London/Essex based climber motivated to get out and to some different areas.
If I have missed anything or can be of any further assistance drop me an email.
Michael
In reply to
puppythedog: The reach, in woolwich is a Great Wall loads of roped walls lead and top and a good bouldering area and they seem to be expanding all the time.
It would be about the same distance as mile end might be another 10mins
But we'll worth it i always climb at mile end and the reach great routes at both mile end mainly bouldering.
In reply to
Mikey P: Thanks for such a detailed response. I got a bit confused looking at the uni wall website, can you just turn up with your partner and climb?
In reply to
puppythedog:
Hey mate, just checking you received that reversino?
Happy new year :)

In reply to
puppythedog: Yes I believe thats the case, I haven't been there for Circa 7 years but I'm sure it hasn't changed.
---
This topic has been archived, and won't accept reply postings.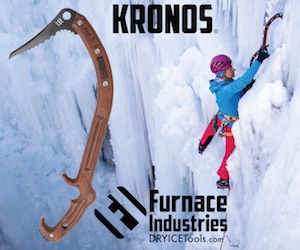 Elsewhere on the site
F ounded in 1993, Mountain Hardwear are a pretty young mountaineering clothing and equipment manufacturer but are also one of... Read more
141216
0
On Saturday 13th December Greg Boswell and Guy Robertson kicked off their Scottish winter season early by making the... Read more
141218
0
The release of Peter Jackson's new film The Hobbit: The Battle of the Five Armies on 12th December may not appear to link to... Read more
141212
0
Perhaps the perfect Xmas gift for the climber in your life... Wild Country's Crack School has two of the worlds best crack... Read more
141219
0
Rock shoes stink – let's face it. Boot Bananas are the perfect way to fight the funk and keep them fresh. They help... Read more
141219
0