| | |
| --- | --- |
| | / Alps MTB & Climbing? |
This topic has been archived, and won't accept reply postings.
Hi, some friends and I are organising an alpine trip in the summer (August) which is to be a joint Mountain Biking and Climbing holiday.

I was wondering if anyone had any recommendations for a destination with both good biking served by uplifts and good climbing (or via ferrata, we're not too fussy, there to have fun etc :D).

Some of the guys went to Morzine last year so would like a change from there.

Thanks!
In reply to
Meltus:
Went to the Dolomites last summer VFing. Superb.
Didn't do any MTB routes, but saw loads of people at the campsite with MTBs. Here's a link I spotted:
http://www.mtb-dolomites.com/eng/index.html
Also, some great looking big rock climbs. Didn't do any of them either, but enjoyed trying to spot the coloured dots on the big walls.
Plenty of running ski lifts scattered all over the area. We used a few to gain some height for the VFs
In reply to
Meltus: Hautes Alpes - perhaps Briancon, or the Champsaur although this doesn't have uplifts.

In reply to
altirando:
The Haute-Alpes is a good choice. The climbing around the Ailefroide is well known but few UK riders realise how good the VTT is. For a mixed holiday it's better to stay down in the main Durance valley, making it more convenient to visit the different areas. The valley itself has many climbing areas.
Uplift and bikeparks can be found at Les Orres, Vars, Serre Chevalier, Montgenevre and in the Queyras. THe surrounding hills and mountains offer hundreds of kilometres of single track.
http://www.alpineaccomodation.com/#/cycling-mtb/4532428542
This site has some useful links and pictures of the local VTT guidebooks. Added benefit is that you pass by l'Alpe d'Huez and 2 Alpes on the journey. Not much climbing but phenominal biking. If you have a non biking driver they can drop you off in Alpe d'Huez at the lift for Pic Lac Blanc 3330m and collect you at Rochetaillee 711m (north of Bourg) on the main road running towards Grenoble. Thats a descent of 2600m, which is a good way to end the holiday
---
This topic has been archived, and won't accept reply postings.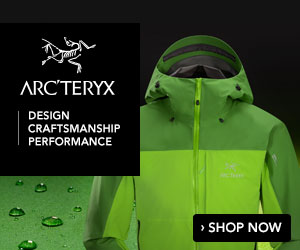 Elsewhere on the site
F ounded in 1993, Mountain Hardwear are a pretty young mountaineering clothing and equipment manufacturer but are also one of... Read more
141216
0
Rock shoes stink – let's face it. Boot Bananas are the perfect way to fight the funk and keep them fresh. They help... Read more
141219
0
At a bar in Llanberis an old man chimed in And I thought he was out of his head Being a young man I just laughed it off When... Read more
141203
0
Perhaps the perfect Xmas gift for the climber in your life... Wild Country's Crack School has two of the worlds best crack... Read more
141219
0