| | |
| --- | --- |
| | / Ski clubs |
This topic has been archived, and won't accept reply postings.
Hi all after some advice again pls,my 13 year old son is desperate to start competing in skiing, he's been skiing since he was 6 and is of a good very good standard.
Problem we have is I don't know of any ski clubs that accommodate for racing. As we live in Kent we do seem to be restricted
Any thoughts would be helpfull cheers
In reply to
daniel baker:
I don't think there is any other way than to go abroad to one of the skiing countries, e.g., France, Switzerland, Austria or the US. That is going to be very pricey for the odd week here and the odd week there. If he could go for an entire season, he would be able to get season passes (which are vastly better value) and become properly imbedded in a ski racing school. These are generally run to a very strict regimen that makes it quite hard to drop in and out. Has the British Ski Association (or whatever it is called) any useful advice?
Rick Patterson
on 27 Jan 2013 -
host109-148-235-80.range109-148.btcentralplus.com
In reply to
daniel baker:
www.lsersa.org/index.html#clubs
Chatham or Aldershot look like your best bet
In reply to
daniel baker: The best place to look is your local dry ski slope or indoor slope and see what the associated club is like. Most will have a race club associated with them and there's plenty of well established race series in the UK for all ages. There's definitely a few drysopes in Kent so start with them. One of my friends used to ski for Sandown (I think they're more in greater London) and they were always a pretty decent club. There's a dryslope next to Bowles Rocks too so you could go and get a few routes in while your lad's skiing.
Racing in the UK's obviously a bit limited but it still makes a really solid base for your technique which transfers to other aspects of skiing, and it's pretty competitive too.

---
This topic has been archived, and won't accept reply postings.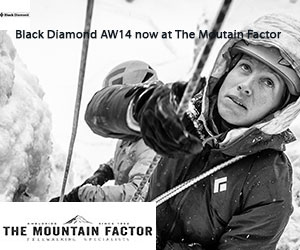 Elsewhere on the site
Perhaps the perfect Xmas gift for the climber in your life... Wild Country's Crack School has two of the worlds best crack... Read more
141219
0
Tonight's Friday Night Video features the Norwegian town of Rjukan, once believed to be the home of the world's tallest... Read more
141219
0
F ounded in 1993, Mountain Hardwear are a pretty young mountaineering clothing and equipment manufacturer but are also one of... Read more
141216
0
Rock shoes stink – let's face it. Boot Bananas are the perfect way to fight the funk and keep them fresh. They help... Read more
141219
0
With four photos in this week's top ten, and a UKC gallery of stunning images we thought it was time we had a chat with... Read more
141203
0