| | |
| --- | --- |
| | / Easy Sport Routes |
This topic has been archived, and won't accept reply postings.
Can anyone suggest a good place to go for someone who is looking for nice (unpolished) slabby routes around F4, F5 and, at a push, F6a.

Kalymnos has been a good venue over the years but the prices this year seem extortionate. I have been to the Ardeche, which was good but most of the easier routes were very, very polished, hence not so easy!

Shoulders are buggered, so the only chance of keeping on the rock are slab routes.

In reply to
Bob the Bear: costa blanca, new guide book out this month too
In reply to
Bob the Bear:
The new Rockfax guide to AriŤge has 438 routes of 6a and below, most of them slabby, on 3 rock types and both single- and multi-pitch routes. Probably no more than a dozen or so of these are notably polished.
If you want more info I'm happy to help.
In reply to
Bob the Bear:
hi bob
Have you thought about the haute alpes?
it is a great area for climbing at all grades, and has 300 days of sunshine a year.
There is
Ailefroide the amazing granite venue this is a side valley with a good campsite and bars, most of the routes are slabby and at all grades, not a huge amount of polish
there are also lots 50 or so limestone crags around the main valley with everything to go at
Rocher baron has one sector with lots at the grade you are looking at.
The clock town crag (Colets) has the same slabby routes
The top sector at traversers sector Jonathon is good but only a hand full or routes
There is an also a crag near Braincon that is all 3/4/5 slabby but I canít remember the name.
The local climbing guide for the area is sold by Needlesports, and available at the following link. The guides have been updated twice recently and feature easy to follow instructions and topos of the are.
http://www.needlesports.com/Catalogue/Books-Maps-DVDs/Foreign-Climbing-Guides/Europe/France/Ecrin-Da...
I live in the area so if you would like any info or advice get in touch
If you look up dream-trails.com on face book there are some picís of the area
In reply to
Bob the Bear: ste victoire hundreds of slabby routes in your grade good french guidebook - go for deux aiguilles.
Many thanks for all who have offered some suggestions - gives me a few things to investigate over the next few weeks. Thanks again

---
This topic has been archived, and won't accept reply postings.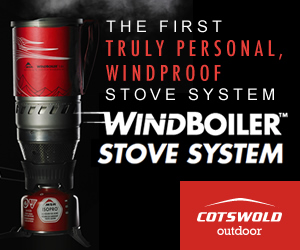 Elsewhere on the site
Rock shoes stink – let's face it. Boot Bananas are the perfect way to fight the funk and keep them fresh. They help... Read more
141219
0
F ounded in 1993, Mountain Hardwear are a pretty young mountaineering clothing and equipment manufacturer but are also one of... Read more
141216
0
Perhaps the perfect Xmas gift for the climber in your life... Wild Country's Crack School has two of the worlds best crack... Read more
141219
0
Tonight's Friday Night Video features the Norwegian town of Rjukan, once believed to be the home of the world's tallest... Read more
141219
0
The release of Peter Jackson's new film The Hobbit: The Battle of the Five Armies on 12th December may not appear to link to... Read more
141212
0
---