| | |
| --- | --- |
| | / Salbit - West Ridge |
This topic has been archived, and won't accept reply postings.
Anyone done Salbit - westgrat?

Any hints and tips, is it worth rigging pitch 1 the night before.

Was planning on doing the south ridge earlier in the week and stashing some food and water at the top - worth it?

Cheers

Tim

In reply to
Dim Dringo:
I've done the Sth Ridge but not the West (which looks incredible!) and one thing that I'd be bearing in mind on the basis of that experience is that it's a short descent off the summit to a snow-field and running water a bit below that. In the dark, it might well be another matter: the route is marked but it's not always obvious. Overall, it's a pretty short descent from the summit to the hut.
However, if you were to be benighted on the summit, there are good bivi spots and obviously you'd be pleased you'd carried the extra weight up the S ridge.
The staff at the hut are amongst the friendliest and most helpful I've encountered.
In reply to
Dim Dringo:
It's definitely worth rigging the first pitch the night before. It's one of the hardest pitches, and toproping it pre-dawn means you can get an early start. We simul-climbed a lot of the rest of the first tower, which saved a bunch of time.
I don't think it's worth stashing anything on the top; the descent is pretty quick.
Have fun, it's quite a day...
In reply to
Dim Dringo:
We didn't rigg it, just checked it out the night before so that we could climb the first two pitches in the dark. Don't think you need to stash any water. It's only a couple of hours back down to the hut. Just make sure you move swiftly along the easier sections and start early.IMHO it's best done once you have done a few other routes efficiently and are fit so that your climbing, handovers, abs etc are smooth. We did it as one of the last routes on a 3 week trip. Seemed to work well!

---
This topic has been archived, and won't accept reply postings.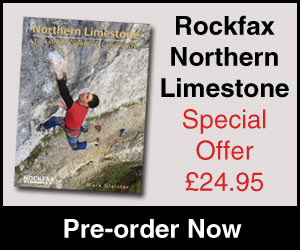 Elsewhere on the site
Perhaps the perfect Xmas gift for the climber in your life... Wild Country's Crack School has two of the worlds best crack... Read more
141219
0
The release of Peter Jackson's new film The Hobbit: The Battle of the Five Armies on 12th December may not appear to link to... Read more
141212
0
Strong, slick and well vented, the Fusion helmet is great all-rounder for mountain or rock action. The new hard shell Fusion... Read more
141223
0
F ounded in 1993, Mountain Hardwear are a pretty young mountaineering clothing and equipment manufacturer but are also one of... Read more
141216
0