| | |
| --- | --- |
| | / Fabrikfossen - Rjukan. Ice Screw lost. |
This topic has been archived, and won't accept reply postings.
Just finished a week in Rjukan and the conditions are excellent. Fabrikfossen is in fantastic nick. Plastic ice in the middle and bomber ice left and right for protection and belays. If anyone is going up or being up lately, I managed to lose a BD ice screw so would love it back if it's found!

A lot of the climbs are climbing a little harder than the guidebook grades. Talking to a group who have climbed in Rjukan before they told me that some of the climbs were steeper than usual.

Krokan has fat ice everywhere yet Ozzimosis is a little wet in places and not very pleasant to climb.

Lipton has touched down but I only saw it from the road above the gorge. Juvsoya also looked fat as did all the climbs in the upper and lower gorge.

The climbs I climbed above Rjukan were all good and on all I found excellent ice.

Overall a mega week but just be aware that some climbs are a little harder at the moment.

Si

In reply to
STWright:
Thanks for the update, I'll be there in 9 days (count 'em!). Any info on Mael? That's on my ticklist, I feel like visiting some of the outlying areas this year.
In reply to
STWright:
Nothing on Mael sadly but we did the a pitch and a half of Bolgen. Good ice again but in places it was climbing a little harder than WI3. Came back off because of time but still a good day out.
Enjoy whatever you get done, I'm already looking forward to next year!
Si
In reply to
STWright:
Mael looked good from the road when we drove back to Oslo on Sunday. Given the aspect and the conditions elsewhere, I'd say the lines there will be in decent enough condition. Pretty much everything we climbed was fat, save a couple of sun-baked lines. Felt tough though, but I guess that's water ice for you.
Few pics at
http://www.facebook.com/LakelandAscents
Si
PS: hope you get your screw back. We lost 2! I reckon Rjukan in April with a metal detector would be a fruitful trip :)
In reply to
KeithW:
Just driven back to Oslo and Mael looked good, especially the grade 3 line to the left.
I think the drainage lines underneath the frozen falls must be a gold mine for kit!
Si
In reply to
STWright: hi we spoke to you at krokan the other day. We went up Fabrikfossen yesterday and kept an eye out but did see you're screw.
---
This topic has been archived, and won't accept reply postings.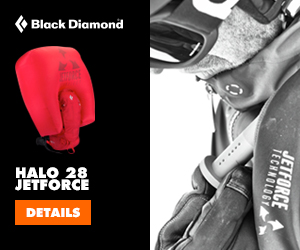 Elsewhere on the site
This Winter Conditions page gives a summary of what is being climbed at the moment, what is 'in' nick and what the prospects are... Read more
F ounded in 1993, Mountain Hardwear are a pretty young mountaineering clothing and equipment manufacturer but are also one of... Read more
141216
0
Perhaps the perfect Xmas gift for the climber in your life... Wild Country's Crack School has two of the worlds best crack... Read more
141219
0
Rock shoes stink – let's face it. Boot Bananas are the perfect way to fight the funk and keep them fresh. They help... Read more
141219
0
With four photos in this week's top ten, and a UKC gallery of stunning images we thought it was time we had a chat with... Read more
141203
0
Tonight's Friday Night Video features the Norwegian town of Rjukan, once believed to be the home of the world's tallest... Read more
141219
0