| | |
| --- | --- |
| | / Where would you go for indoor leading if you lived in stoke |
This topic has been archived, and won't accept reply postings.
Hi. Recently moved to stoke on trent and would like some info on where is best to go indoor climbing for leading thats near(ish). The only dedicated roped centre I know of, that is very near, and have gone(just to look) is kilnworx climbing centre. This place is fairly small but what is the quality of routes like ? anyone got experience of this centre?

Is there any other dedicated roped centres within ~20 miles anyone could recommend?

Finally, I can't believe there isn't any large centres around this area (apart from awesome walls which is only bouldering! Whhhhhhy?!

Cheers,

Stephen Burgess
In reply to
stvey:
Kilnworx is ok, as you say it's not that big, and the route quality is "ok", not a great climbing venue but there's nothing better in Stoke. There are also fairly small venues at Peak Pursuits (Audley) and at the Jubilee sports centre in the middle of Newcastle.
Personally I head for Stockport Awesome Walls if I'm making a day of it, Kilnworx if not, and the Stoke AW if I want bouldering. I'm told that AW would develop a large roped wall in Stoke if they could find a suitable building; they looked for one and then went for the bouldering-only venue.
Shortly after posting above I decided to drag the missus down to Kilnworx tomorrow morning to actually give it a go.

When you start talking about the distances it is to Stockport awesome walls there are a few options available...Redpoint in brum where I used to climb which has great routes and the other I know of is the west face in warrington where my gf climbs as she works that way (she reckons it also has good routes). All just a bit far unless u start talking of making some sort of day trip of it i suppose...

Thanks for the reply. I wonder if Awesome walls are continually on the look out for somewhere or if they not going to bother now.. Got their new proj in Sheffield to keep them busy at the mo i guess!

Stephen Burgess
In reply to
stvey: kilnworx is good for weekday evening route bagging or half a day on a busy weekend. If its a wet weekend i'd head to stockport.
You can get a decent workout at kilnworx and the routes are a reasonable height.
How did you find it?
In reply to
Double Knee Bar: WolF Mountain, in Wolverhampton is well worth a vist for leading. Saves the drive to Brum with a 12m lead wall with a 5m overhang on it!!

Kilnworx is a great little centre ... but there's no heating at all and it's in an old church so it's freezing!

+1 for Awesome Walls Stockport for proper lead climbing or North Face Warrington.
---
This topic has been archived, and won't accept reply postings.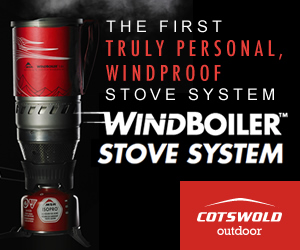 Elsewhere on the site
This years ROCfest will be slightly different. We've decided to run a Climbing Festival, not just a competition! Over... Read more
141216
0
The Epicentre Mega Winter Sale starts in store 9am Christmas Eve. We have a great selection of in store only deals from... Read more
141218
0
The release of Peter Jackson's new film The Hobbit: The Battle of the Five Armies on 12th December may not appear to link to... Read more
141212
0
On Saturday 13th December Greg Boswell and Guy Robertson kicked off their Scottish winter season early by making the... Read more
141218
0
F ounded in 1993, Mountain Hardwear are a pretty young mountaineering clothing and equipment manufacturer but are also one of... Read more
141216
0
---