View latest messages in My Forums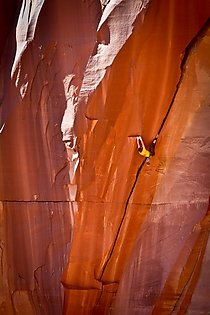 SHEFFIELD ADVENTURE FILM FESTIVAL
There are more climbing films than ever at the 8th Sheffield Adventure Film Festival with 18 films spread over four Climb Film sessions as well as our Mountain Film session.
Best of British climbing highlights: Autana (Posing Productions); Push It (Light Shed Productions); Echoes and Dave (Polished Project); Driven to Despair (Image Impossible); Meltdown (Adam Hocking); WideBoyz (Hot Aches).


Photo exhibition - the launch of Alex Ekins' WideBoyz stills never-before-seen photos taken during Tom Randall and Pete Whittaker's ascent of Century Crack.


Climbing lectures by Nick Bullock; Gordon Stainforth; Pete Whittaker; Dave Peckett and John Driskell (Everest The Old Way); plus Lukasz Warzecha on his life as a photographer and film-maker.


2nd hand kit sale, Niall Grimes' Adventure Quiz & live music in the bar.


Don't forget also that the Climbing Works International Bouldering Festival will be on just down the road.

Dates: Fri 1 to Sun 3 March
Venue: Showroom Cinema, Sheffield http://www.showroomworkstation.org.uk/festivals/shaff
Tickets: http://www.shaff.co.uk

Need more info? lissa@heason.net

Image: ©AlexEkins
---
My Forums