| | |
| --- | --- |
| | / Cleadon Hills/Quarry |
This topic has been archived, and won't accept reply postings.
Hi all,
going bouldering in the cleadon area of the next few weekends as it is local and i do not have a vehicle at present, is there any need to take a bouldering mat as ive heard the problems are only 4m long. And any directions making it easier to find cleadon quarry crag would be helpful.

Any knowledge would be appreciated.
Thanks
Joe
In reply to
joedowell:
Mats are handy at all the Cleadon bits, mainly due to the landings, i.e. flat as a pancake but normally resembling a nightclub bottle bin. Weíve even found splintered glass stuck to the rock in some spots. Donít let this put you off though, you can still normally have a decent scramble about. Let me know where youíre coming in from and Iíll give you directions.
In reply to
Stealth: I live in Fulwell so I'd be coming in from the Britannia inn pub region
In reply to
joedowell:
Ok, I assume youíll be jumping on the 35 bus? Keep an eye out for The New Ship pub and get off at the second stop after, opposite a fenced footy/basketball court. Cross over the road and head up Quarry Lane. Keep going and youíll come to some football pitches on Cleadon Rec where the hill flattens out, the quarry is at the back, you canít miss it. The other Cleadon crag, on Cleadon Hills, is more difficult to find and probably isnít worth the trouble; itís tiny and is probably so overgrown that access will be an issue. When the weather dries out a bit The Cove at Marsden is much better than both.
In reply to
joedowell:
More details about climbing on The Cleaden Hills can be found at www.climbonline.co.uk
(and www.climbonline.co.uk/PDFs/MiniGuides/CleadonMiniGuide.pdf)
any feedback would be appreciated.
In reply to
joedowell: I would have thought that anything up to 4 metres is exactly where you would want a mat.

In reply to
Steve Crowe:
that mini guide is very useful, for the approach, thanks. Joe
---
This topic has been archived, and won't accept reply postings.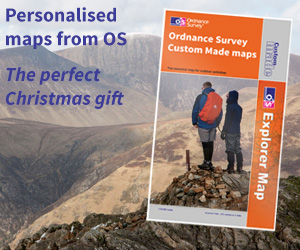 Elsewhere on the site
F ounded in 1993, Mountain Hardwear are a pretty young mountaineering clothing and equipment manufacturer but are also one of... Read more
141216
0
Perhaps the perfect Xmas gift for the climber in your life... Wild Country's Crack School has two of the worlds best crack... Read more
141219
0
With four photos in this week's top ten, and a UKC gallery of stunning images we thought it was time we had a chat with... Read more
141203
0
Rock shoes stink – let's face it. Boot Bananas are the perfect way to fight the funk and keep them fresh. They help... Read more
141219
0
Tonight's Friday Night Video features the Norwegian town of Rjukan, once believed to be the home of the world's tallest... Read more
141219
0
---