| | |
| --- | --- |
| | / Thanks re Zero Gully advice route climbed Friday 22nd Feb |
This topic has been archived, and won't accept reply postings.
Hi

A couple of weeks ago I asked for some advice from those who had actually climbed Zero Gully. I kindly received lots of good stuff , you know who you are.

This post is to thank all you contributors as on Friday 22nd Feb myself & a partner climbed the route in fantastic conditions , styrofoam snow & hard ice , blue sky & a cloud inversion on reaching the summit.

For all those yet to do it pick the right conditions & the route is a safe one.

We had 6+ good ice screws on pitch one ( we climbed on 60m ropes ) , a good double ice screw belay at top of pitch one plus axes , similar number of screws on pitch 2 again with a good screw belays at belay 2.

Pitches 3 , 4 & 5 we got rock runners & / or rock belays( or could have if the team above had not got to some of them first ! ) but we also took two deadmen ( a good decision ) & placed one as a runner on the easy ground & used one plus two more screws at belay 5.

So good was the snow & ice apart from a sugary 50 metres just below the cornice that after the team above had cleared we decided to move together for pitches 6 & 7 , still getting in the occasional screw in.

In summary - a fantastic route & less busy than the frenetic Orion Face which was festooned with teams & also looked a little thinner although still good.

How long did it take ? we left the dam car park at 6.45am started the route proper after a 20 mins wait for a team above at about 9.00am ( it was -7c on the CIC hut thermometer ) & we were on the summit by 2.00pm & back to dam car park after going down the Red Burn & Half Way Lochan descent by 5.00pm.

Cheers for all the advice !

Sean Toms








In reply to
Sean Toms: Great Info sounds like u got it bang in condition hoping to finally do it Friday if its still in good nic.
In reply to
Sean Toms: Nice post - it's always good when folk say 'thanks' for the advice. Sounds like you had an awesome day, and really pleased you enjoyed yourselves so much!
In reply to
Sean Toms:
Glad you had a good one - makes me want to o it again!
In reply to
Sean Toms:
Forget the grades but choose good snow and ice conditions and it's a dream but make bad choices and it's a nightmare!
Yes that's real winter and alpine climbing... ;-)
Glad you enjoyed it
Cheers Ron
---
This topic has been archived, and won't accept reply postings.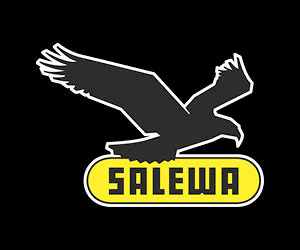 Elsewhere on the site
This Winter Conditions page gives a summary of what is being climbed at the moment, what is 'in' nick and what the prospects are... Read more
F ounded in 1993, Mountain Hardwear are a pretty young mountaineering clothing and equipment manufacturer but are also one of... Read more
141216
0
Rock shoes stink – let's face it. Boot Bananas are the perfect way to fight the funk and keep them fresh. They help... Read more
141219
0
Perhaps the perfect Xmas gift for the climber in your life... Wild Country's Crack School has two of the worlds best crack... Read more
141219
0
With four photos in this week's top ten, and a UKC gallery of stunning images we thought it was time we had a chat with... Read more
141203
0