| | |
| --- | --- |
| | / Iceland Easter |
This topic has been archived, and won't accept reply postings.
Howdy,
I'm heading to Iceland for Easter on a family holiday & I was wondering if any of the ice routes would still be in condition...
If so - can anyone put me in touch with a local guide who could take me up a few WI4-WI5 routes? (2 days would be all I could swing)
I'd only be able to bring axes & crampons and other personal gear & would be relying on someone providing rope, screws etc
Thanks...



In reply to
johnmctighe: I've been to Iceland twice at Easter (not climbing). On neither occasion did I see any substantial ice, although my visits were mainly to the south coast as far as the ice lagoon. The web cams from there ( www.livefromiceland.is/) suggest that it is quite mild there at the moment (the lake in central Reykjavik is usually frozen at this time of the year). If you do a search for ice climbing in Iceland you will come up with a couple of companies that should be able to help, e.g. www.adrenalin.is . We use them to take school parties walking on the glacier.
In reply to
johnmctighe: while I can't accurately speak about Iceland climbing I can say this.
You will be surprised how mild the weather is in the south and lowlands. There should be ice in the mountains but the weather is incredibly unstable and trips can be cut short. I don't know your route but if your staying near Reykjavik it will be a few hours drive to anywhere suitable.
We used a mountain guide company for a simple glacier tour. But the guide was a keep ice climber and did such tours. Ill root out his details and post them here.

In reply to
Solaris:
That's my mate Halli's guide that's in the links above, too.
---
This topic has been archived, and won't accept reply postings.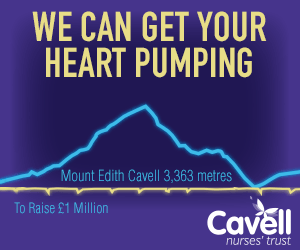 Elsewhere on the site
This Winter Conditions page gives a summary of what is being climbed at the moment, what is 'in' nick and what the prospects are... Read more
F ounded in 1993, Mountain Hardwear are a pretty young mountaineering clothing and equipment manufacturer but are also one of... Read more
141216
0
Climbing Technology's range of winter hardware continues to grow and for winter 2014 they have a crampon in the range to... Read more
141217
0
This years ROCfest will be slightly different. We've decided to run a Climbing Festival, not just a competition! Over... Read more
141216
0
At a bar in Llanberis an old man chimed in And I thought he was out of his head Being a young man I just laughed it off When... Read more
141203
0
Steve Dunning has made what is likely the tenth ascent of The New Statesman, the classic and bold gritstone arete at the Cow... Read more
141216
0
---