| | |
| --- | --- |
| | / summer skiing |
This topic has been archived, and won't accept reply postings.
Am planning a summer visit to bourg saint maurice with the family for usual biking/rafting fun. My wife and I are competent skiers but we have never taken the kids now 11,15,17. Has anyone any strong Positive or negative views on the value of a mornings first skiing experience on a summer glacier??
In reply to
dave hall:
Sharpen your elbows(assuming tignes), the scrum to be on the 1st funicular is something else.
Once up there the queues are fine as the racers have their own pistes.
You can still have a powder day there if you get lucky but generally i found it turned to mush very quickly.
In reply to
dave hall: I went up from Courmayeur once in July, great views but really pointless from a skiing angle.
In reply to
dave hall: Generally ice, then good for a short while, then mush. Not a good introduction to skiing.
In reply to
Dogwatch:
I keep saying I'll try Les Deux Alpes one summer (it's fairly local) but have never got round to it. The problem with summer glacier skiing (or snowboarding in my case) is that it seems like a hell of a lot of effort and faff for not much quality slope time - especially when there's so much other stuff to do in the mountains in the summer.
In reply to
dave hall: i think you have to be pretty committed to ski in summer. There is a short window of vaguely decent sport sandwiched between sheet ice and porridge. This can help skills to be honed but probably not learned in the first place as a beginner. When we went to Hinterux, everyone else was in lycra of different national teams! Since the skiing in August was on glacial ice, if you fell you would be well and truly shredded! In more snowy years, the cover may last longer so you may be lucky.

thanks all for your thoughts, you confirm what I presumed however my kids were hoping someone would rave about a great first skiing experience they had, they had better start saving and do a week on some decent snow in the winter! Not all lost though more time for biking/rafting/ferrata...
---
This topic has been archived, and won't accept reply postings.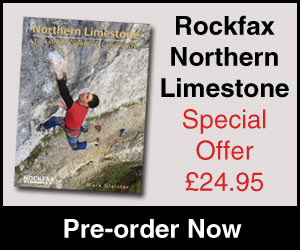 Elsewhere on the site
Rock shoes stink – let's face it. Boot Bananas are the perfect way to fight the funk and keep them fresh. They help... Read more
141219
0
F ounded in 1993, Mountain Hardwear are a pretty young mountaineering clothing and equipment manufacturer but are also one of... Read more
141216
0
On Saturday 13th December Greg Boswell and Guy Robertson kicked off their Scottish winter season early by making the... Read more
141218
0
Perhaps the perfect Xmas gift for the climber in your life... Wild Country's Crack School has two of the worlds best crack... Read more
141219
0
The release of Peter Jackson's new film The Hobbit: The Battle of the Five Armies on 12th December may not appear to link to... Read more
141212
0
---