| | |
| --- | --- |
| | / Croatia in May |
This topic has been archived, and won't accept reply postings.
We are off to Croatia in May and are flying direct to Split. I wondered if anyone had any advice on good crags nearby for some fairly easy single pitch sport climbing? We are wanting a half climbing holiday, half relax holiday and need to book accomodation soon so any advice on good areas/ crags/ villas are much appreciated! Would probably prefer to stick close to the coast rather than heading inland so we can do some island hopping aswell. Thanks!
Jenny
In reply to
Jenny Clarke:
Paklenica is your venue to google for. About an hour by bus from Zadar. Lots of single pitch sport routes. Worth taking one set of nuts and a few extra slings so you can do the big wall adventures which tend to be sparcely bolted on the easy pitches. Mosaraski (sp) has 9 pitches, cruxing at F5 near the top of an amazing 300m cliff.
Hvar should be top of your island hopping list, and Debrovnik, if you make it that far south, is stunning.
In reply to
Jenny Clarke: Try Brela or Omis, both quite local to Split, both coastal holiday resorts and both with climbing.
Thanks guys, i will check those places out :) Do you have any suggestions for accomodation?
In reply to
Jenny Clarke: In split itself is the Crag of Marjan and the DWS venue of sustipan. You could hire a car in split and take it across to Hvar, look for accomodation in Jelsa or starigrad with lots of climbing at different crags across the island. look at www.cliffbase.com.
Also Iglusport www.iglusport.hr is a good shop in split.
Enjoy :0)
In reply to
Jenny Clarke:
accomodation in Split? Try croparadise.com.
As far as climbing goes, you may want to visit Marjan as well. You'll find some nice and easy routes there. It may be a bit warm in May, but the view is magnificent. Single pitch routes in Paklenica are nothing special, so if you decide to go there, climb some multi-pitch ones. I'd recommend Karamara sweet temptations, Danaja, Oprosti mi pape, Mosoraski, Celjski stup, Sjeverno rebro (as good as it gets)...

Hmmm ok, so is it going to be islands or mainland?? decisions decisions! :)
---
This topic has been archived, and won't accept reply postings.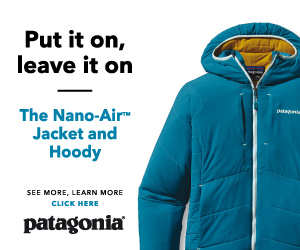 Elsewhere on the site
This years ROCfest will be slightly different. We've decided to run a Climbing Festival, not just a competition! Over... Read more
141216
0
Steve Dunning has made what is likely the tenth ascent of The New Statesman, the classic and bold gritstone arete at the Cow... Read more
141216
0
Climbing Technology's range of winter hardware continues to grow and for winter 2014 they have a crampon in the range to... Read more
141217
0
F ounded in 1993, Mountain Hardwear are a pretty young mountaineering clothing and equipment manufacturer but are also one of... Read more
141216
0
With four photos in this week's top ten, and a UKC gallery of stunning images we thought it was time we had a chat with... Read more
141203
0
---