| | |
| --- | --- |
| | / Font weather help, urgent please!! |
This topic has been archived, and won't accept reply postings.
Hey folks, I'm supposed to be going to font on thurs for a week, unfortunately due to shitty circumstances I was about to change my flight to the Sunday. This would give me 3 days in the forest, not ideal but hopefully enough to have a fun wee holiday with my mates.

My problem is I've just looked at the forecast and it looks rubbish, does anyone know a reliable long range forecast for France/Europe? I pretty much only ever use BBC in this country as the rest seem pretty unreliable and I hate those basic ones with cloud/rain/sun symbols, much better to see the isobars etc as it gives a much clearer picture...

Help!!!!
In reply to
Beardyman:
I'm sure you already know the answer to this. The weather is very unsettled at the moment and any forecasting past a couple of days is likely to be unreliable.
Meteofrance will only forecast until Thursday, any site that claims to be more accurate is likely deluding itself.
If you're going to come, come. You just have to take the risk.
The climate is pretty much the same as the south of England, and I imagine you'd be hard pressed to forecast for next weekend on Dartmoor.
In reply to
Beardyman:
We were there in Feb this year for a week and had 1.5 days of the best conditions I've ever had and 5.5 days of utter wet pish. All forescasts were looked at were total baws and it all got a bit depressing really. If you have to change your flights anyway and the weather is looking a bit iffy I'd just give it a miss and wait until there's a decent but of weather across that part of Europe. Font is such a depressing place when the weather is baws...

In reply to
Beardyman: I live in font and its meant to be cloudy sunday and lovely monday-friday!
---
This topic has been archived, and won't accept reply postings.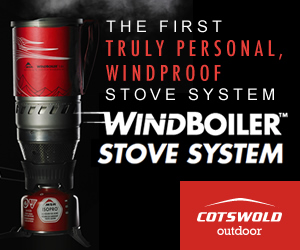 Elsewhere on the site
This years ROCfest will be slightly different. We've decided to run a Climbing Festival, not just a competition! Over... Read more
141216
0
With four photos in this week's top ten, and a UKC gallery of stunning images we thought it was time we had a chat with... Read more
141203
0
The Epicentre Mega Winter Sale starts in store 9am Christmas Eve. We have a great selection of in store only deals from... Read more
141218
0
F ounded in 1993, Mountain Hardwear are a pretty young mountaineering clothing and equipment manufacturer but are also one of... Read more
141216
0
On Saturday 13th December Greg Boswell and Guy Robertson kicked off their Scottish winter season early by making the... Read more
141218
0