| | |
| --- | --- |
| | / Mourne Mountains/ Elsewhere in NI |
This topic has been archived, and won't accept reply postings.
I'm off to Northern Ireland next week for a week. Does anybody know how and where to find out about the climbing there? Is there a guidebook that people recommend? Any not to be missed routes in the S-E1 bracket. Thanks Pete.
In reply to
peter myers:
Yep, the main (only?) current guidebook to the Mournes is published by Mountaineering Ireland - 'Rock Climbs in the Mourne Mountains' by Simon Moore, Craig Hiller and Ricky Bell, 2010. Before that there were 5 other guides, most recently 1998's guidebook by Robert Bankhead which went to 6 editions. There's also coverage of bouldering problems on the high tors of the Mournes in David Flanagan's 'Bouldering in Ireland'. You can pick up both in Jackson's Outdoor shop in Belfast, a good place to go for a bit of beta as well.
On top of that, take a look at the Irish climbing wiki under County Down, which is where you'll find all the Mourne crags:
http://wiki.climbing.ie/index.php/Irish_Climbing_Route_Database#Co._Down
In addition,
http://www.mournesclimbers.com
is where new routes get posted, or was (not sure when it was last updated).
Have fun, hope you get a high pressure day.
J
In reply to
peter myers:
Don't forget to pay Fairhead a visit, its pretty much the standout crag in Ireland. There's a guide book for that too published by MI. There's an updated one on the way in the next couple of months so maybe best to hold off on getting the current one if the wiki is up to date.
Neither spot is to be missed though.
In reply to
peter myers:
Enjoy. Between the Mournes and Fair Head, you have some of the best climbing around. The Mournes might have a bit of wetness about still, and currently being in Scotland I'm not sure how they look but your best bets would be Hen Mountain or Lower Cove. The latter is better, but the former more roadside.
Not to be missed at Lower Cove:
First Corner (HS 4b), Agag's Wall (HS 4b), Gynocrat (HVS 5a), Dot's Delight (HVS 4c), Pillar Variant (S 4a), Swing Low (E1 5b) amongst others!
Hen is slabby with less gear but has some pretty good routes. Best routes are in E1 - E2 range but not a place to be pushing the grade!
Quare Crack (E1 5b), Main St (E1 5c), Yeni Gol (HS 4b) are great routes and have at least some gear in them. Plenty of other great routes (Finger Bowl (S 3c), Jump Route (VS 4c), among others) with no gear if you fancy soloing.
But the Mournes have superb climbing. If the weather is kind, there's a lot of fun to be had at Binnian Tors, Bearnagh Tors, the adventurous Slieve Beg, Ben Crom... have a look at Ricky Bell's guide! Only 2 crags are in any way roadside (Pigeon Rock and Hen Mountain), the rest have approx 1 hr + approaches.
If you can get to Fair Head, even better. Steep Dolerite crack systems, sustained but safe and a good place to practice jamming and bridging! Best place to start is the Prow, single pitch 35m ish cliff pretty handy to the farm car park. Ballycastle Descent Gully, right nearby, is great too.
A lot of classics here, all superb. A handful of VS, everything else is harder but generally really safe, bring cams. Very few soft touches.
VS:
Curlew
The Black Thief
The Fence
Also the 3 superb 2 pitch VS routes nearby at Ballycastle descent gully:
Girona
Taoiseach
Chieftain
HVS:
Hell's Kitchen (2 pitch, Ballycastle Descent Gully)
E1:
where the real fun is. So many classic E1s at Fair Head. Classics, at the Prow alone:
Thunderhips
Fireball
Midnight Cruiser
Railroad
Fáth mo Bhuartha
Simple Minds
I've done very few bad routes at Fair Head!
That's just a snapshot, there's so much good stuff at either venue. If you are heading Donegal way, there's bucketloads there too, and a new (free) guide just out.
http://www.uniqueascent.ie/undiscovered_donegal
That's a few ideas, let me know if you want any more info. I'm moving from Scotland back to Belfast tomorrow and will be about next week if you're stuck for a partner too!
In reply to
RKernan: THanks very much for all the info that is really uesful. Much appreciated.
In reply to
peter myers: I second all that Ronan (RKernan) said.
The Mournes at the moment have been covered in snow for the best part of two/three weeks. Only just starting to thaw properly so the whole place would be pretty wet. That said - apparently Pigeon Rock is in good condition.
Head to Fairhead, bring plenty of cams and enjoy the exposure/scenery/fantastic climbing.
Have a good trip. Ireland has tonnes to offer with regards to fantastic trad climbing.

In reply to
nbrowne:
Thanks to everyone for all their advice.
We spent the first day at pigeon rock. It rained a bit but we got a few routes in , then headed up to Fairhead, unfortunately we were pinned down by gale force westerlies so we spent a couple of days on the small crag as it was the only sheltered area at our grade. Nonetheless Fairhead is an amazing place and we did some pretty good stuff on the wee crag there.
Then it was back to the Mournes and Lower Cove was dry and sunny.
Over all NI was fantastic, the people were great and the climbing really interesting, best of all it was quiet and inspiring. It rained every day but we got out climbing every day and nearly always on dry rock. We did this by carefully picking our venues.
I can't wait to go back and I really recommend Northern Ireland to anyone reading this thread. The main crag at Fairhead looks incredible.
Thanks again to anyone who helped out with some info.
P
---
This topic has been archived, and won't accept reply postings.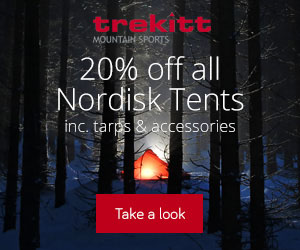 Elsewhere on the site
The Epicentre Mega Winter Sale starts in store 9am Christmas Eve. We have a great selection of in store only deals from... Read more
141218
0
This years ROCfest will be slightly different. We've decided to run a Climbing Festival, not just a competition! Over... Read more
141216
0
The release of Peter Jackson's new film The Hobbit: The Battle of the Five Armies on 12th December may not appear to link to... Read more
141212
0
F ounded in 1993, Mountain Hardwear are a pretty young mountaineering clothing and equipment manufacturer but are also one of... Read more
141216
0
On Saturday 13th December Greg Boswell and Guy Robertson kicked off their Scottish winter season early by making the... Read more
141218
0
---