| | |
| --- | --- |
| | / Mid Wales tomorrow - good day route? |
This topic has been archived, and won't accept reply postings.
Dear all,

Am in Mid-Wales tomorrow and at a loose end. Wondering if anyone can recommend a good, interesting, relatively short route around the Cadair area? Thinking scrambly type of arete/ridge thing a la Tryfan/Crib Goch. Does any such thing exist in the area?

Thanks,

Jim
In reply to
Jim Houghton: Best ridge in the area is the Cyfrwy Arete on Cadair, but it's a lot harder than Tryfan or Crib Goch. If Diff climbing sounds a bit much then maybe think about a walk around the Cwm Cau skyline instead (also on Cadair) - very scenic and pretty short
In reply to
Jim Houghton: Thanks Dan. I found the arete in my guide but reckon it might be a bit much for today - seems like most pitch some bits and i've not got a partner. Is all the interesting scrambling in the area on Cader?
Thanks
In reply to
Jim Houghton:
As Dan rightly says, Cyfrwy, though excellent, is on the cusp between an easy rock climb and a hard scramble and is very condition dependent. If you want a relatively short but enjoyable scramble, this may be more suitable:
http://www.ukscrambles.co.uk/routes/scrambling-routes/scrambles-in-wales/cadair-idris/tapia-llwydion
The route is easy to follow and you can make it as hard, or as easy as you like as all difficulties are avoidable. It's described as a Diff rock climb in "Scrambles and Easy Climbs in Snowdonia" but, as the linked description says, it isn't anywhere near as hard as that. My only concern would be that there could still be quite a lot of snow on Tapia Llwydion. Provided it's not misty, the route can easily be checked from Llyn Cau. If it's not in suitable condition, then I'd do as the circuit of Llyn Cau as Dan suggests.
HTH
Dave
In reply to
Jim Houghton: Mostly, I think. There's some in the Rhinogs too but it's scrappy DIY sort of stuff in my experience. That said, if you can forego a classic scramble then a half day on either R Fach from Cwm Nantcol or or R Fawr from Cwm Bychan is well worth considering. Some of the best rough walking in Wales. I'd narrowly favour Rhinog Fawr from Bychan - go up the Roman Steps then follow your nose past Llyn Du to the top.
---
This topic has been archived, and won't accept reply postings.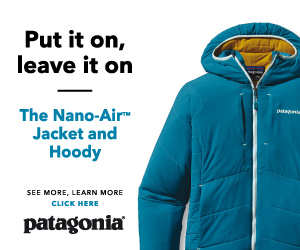 Elsewhere on the site
F ounded in 1993, Mountain Hardwear are a pretty young mountaineering clothing and equipment manufacturer but are also one of... Read more
141216
0
Perhaps the perfect Xmas gift for the climber in your life... Wild Country's Crack School has two of the worlds best crack... Read more
141219
0
PowerFingers is a simple, easy to use product which is incredibly effective for Climbers who require finger strength and... Read more
141222
0
Will Sim and Andy Inglis have made the second ascent of VIII,9 on Ben Nevis, followed by Will making a rare... Read more
141222
0