| | |
| --- | --- |
| | / Mountain Equipment Vacancy: Garment Technologist |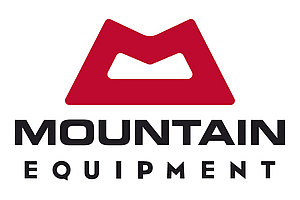 Insulated (Down) Garment Technologist/Developer.
Mountain Equipment has been making some of the finest insulated mountain clothing in the world since 1961. We believe in what we do; we design, test and build with passion and commitment because we know that our products are depended upon in some of the most demanding conditions on earth.
An outstanding opportunity exists for an experienced Garment Technologist/Developer to join one of the fastest growing brands in Europe and play a key part in the continuing development of our award-winning insulated apparel and equipment range.
The successful candidate will be responsible for the technical specification of garments and equipment from prototyping stage through to the finished product.
Primary Responsibilities
- Work with design team to create technical specification, considering product brief, supplier capabilities and costing to ensure suitability and performance of product.
- Work closely with suppliers in the development of samples and finished products
- Resolve fit issues, grade garments and formulate size specifications
- Follow the critical path for each seasons collection, meeting agreed timelines
- Testing product components to ensure suitability for purpose
- Bring ideas and solutions to improve the performance and quality of products
Key skills/attributes
- A proven ability to manage technical performance product specifications from prototyping stage through to finished product.
- 5 years minimum experience as a Garment/Product Technologist including experience of developing down apparel
- Outstanding organizational skills
- Innovation-minded
- Excellent communication skills both verbally and in writing, and a willingness to travel globally.
- Enthusiastic, self-motivated and a strong team-player.
- A keen desire to further grow and apply knowledge and skills.
- An active interest in outdoor sports such as hillwalking or mountaineering.
- Working knowledge of Mandarin Chinese is an advantage
This is a full time position based at our head office in Greater Manchester. Salary is negotiable based on experience.
Please send you application and CV to Louisa Whitworth at Mountain Equipment/OSC Ltd:
louisa.whitworth@ronhill.co.uk
In reply to
Mountain Equipment:
>

>
>
> -.
>
>
>
> - Working knowledge of Mandarin Chinese is an advantage

Says it all ! What a pity a company like Mountain Equipment cannot manufacture in the U.K. I already own a few M.E products, I'd be prepared to pay a little more to be able to see 'Made in Britain' on the label.
In reply to
Deviant: "pay a little more"... like 20% more?
In reply to
iksander:
> (In reply to Deviant) "pay a little more"... like 20% more?

I'd be prepared to pay that much more for a quality product that I knew would give years of service. Instead of buying something that will need replacing after one or two seasons.
---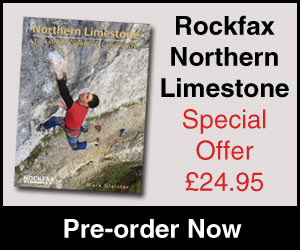 Elsewhere on the site
F ounded in 1993, Mountain Hardwear are a pretty young mountaineering clothing and equipment manufacturer but are also one of... Read more
141216
0
The Epicentre Mega Winter Sale starts in store 9am Christmas Eve. We have a great selection of in store only deals from... Read more
141218
0
This years ROCfest will be slightly different. We've decided to run a Climbing Festival, not just a competition! Over... Read more
141216
0
On Saturday 13th December Greg Boswell and Guy Robertson kicked off their Scottish winter season early by making the... Read more
141218
0
The release of Peter Jackson's new film The Hobbit: The Battle of the Five Armies on 12th December may not appear to link to... Read more
141212
0