| | |
| --- | --- |
| | / Sandstone Open Meeting - Sunday 12th May |
This topic has been archived, and won't accept reply postings.
The annual Sandstone Open Meeting takes place on Sunday 12th May at Bowles Rocks - in the bar at 7pm. From 6.30pm, there will be snacks available, provided by the BMC.

The Sandstone Open Meeting offers the chance to have your say on Southern Sandstone climbing and management issues. This might, for example, range from access issues, top-roping and other ethical issues, erosion of crags, repair of crags, bolting issues, use of chalk, groups using the rocks, bouldering issues through to the Sandstone Volunteers Group. Don't grumble to yourself or your mates about the issue that gets you going - this meeting is the place to raise it!

Last winter saw the Sandstone Volunteers Group put in many person-days work on the crags, as much if not more than when we did the High Rocks project in 2004/5. The main items to be covered include the future of the Harrison's car park/toilet block/campsite after the Sport England lease expires in November 2014, the next phase of the Harrison's woodland plan, and work to be done at High and Bulls Hollow.

The main items on the agenda are as below.

Thanks to all for the work put in over the winter and to those who have contributed in other ways.

Bob

Agenda:

1. Welcome and apologies

2. Minutes of previous meetings

3. Harrison's Rocks
a) HRMG
b) The future of the car park/toilet block/campsite after the lease expires
c) Wooodland Management plan year 2.

4. High Rocks
Further work/maintenance?

5. Bowles

6. Bulls Hollow
Further work/maintenance?

7. Eridge Green Rocks
Sussex Wildlife Trust

9. Stone Farm
Report on work done in February

11. Other crags

12 The Steve Durkin Southern Sandstone Charitable Trust

13. Any Other Business

14 Date of next meeting of SVG

In reply to
Bob Moulton:
The Sandstone Volunteers' Group put a lot of work in over the winter at Harrison's and also at Stone Farm Rocks. We had a good turnout but much more help was promised than actually came out to help.
If you have a view on the work being done at Harrison's, come along and have your say. You can also show your support for the work being done by signing up for the SVG - there's another 14 years work to be done yet - and then it'll start again! Meanwhile, there are other crags to bring back into condition...
Cheers,
Graham.
In reply to
Graham Ad:
Sorry Graham...I'd have been out a fair bit if the buggers who employ me hadn't kept sending me to Sakhalin!
In reply to
Graham Ad: Yes, we did get a turnout this winter considering the number of workdays, but as you say we could always do with more. New faces are always welcome!
Bob
In reply to
Rob Naylor:
I wasn't really swiping at anyone Rob - more pointing out that there may be a huge untapped resource!
Cheers,
Graham.
---
This topic has been archived, and won't accept reply postings.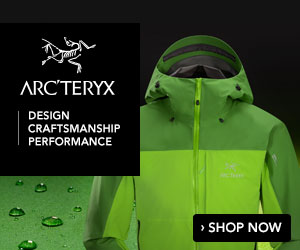 Elsewhere on the site
On Saturday 13th December Greg Boswell and Guy Robertson kicked off their Scottish winter season early by making the... Read more
141218
0
This years ROCfest will be slightly different. We've decided to run a Climbing Festival, not just a competition! Over... Read more
141216
0
The Epicentre Mega Winter Sale starts in store 9am Christmas Eve. We have a great selection of in store only deals from... Read more
141218
0
With four photos in this week's top ten, and a UKC gallery of stunning images we thought it was time we had a chat with... Read more
141203
0