| | |
| --- | --- |
| | / Where to stay in Mallorca |
This topic has been archived, and won't accept reply postings.
Hi,

Planning a family climbing holiday with some friends and wondering where to stay in Mallorca. I've been before about 10 years ago and have no idea where we stayed. We need somewhere close to climbing, not too far from not too hectic family beach, family friendly. Looking for general location suggestions.

If anyone knows anywhere specific, we'll have 2 or 3 families with 3 or 4 under 5's.

Any suggestions appreciated. Also any other suggestions of European sport climbing locations other than Mallorca. Main issue is it needs to be cheap and warm enough to climb at the end of October, beginning of November.

Thanks
A
In reply to
alj: Cala D'or, deep-water soloing (assuming the children aren't climbing), lovely beach, and beach bar that plays chill-out tunes on the weekend evenings, at Cala SaNau. With regard to the latter, Kalymnos fits the bill.
In reply to
alj: Or there's Finale or Monaco, staying in the stunning hostels for £15 a night. Bargain.
In reply to
mark catcher:
Thanks Mark. Will check it out. I'm guessing it's not to hard to get to some climbing that's not DWS too. Kalymnos was the original plan, so still checking it out. Just trying to go as cheap as possible.
Thanks again
A
In reply to
alj:
I recommend the north east of the island, roughly around Can Picafort. It has a very long beach, so even in the busy season you will find a spot on the beach without feeling crammed.
Plus side for the kids is that the water is very shallow and you can walk in something like 30m without having a steep drop off.
There is plenty of climbing within a 15-60min drive (best to buy the Rockfax Mallorca guide) too.
In reply to
bobmalaria:
Thanks - I think we have the guide somewhere. Will rummage!
At the risk of stating the obvious, try the Costa Blanca ? Cheap, loads of climbing, and we have had two trips that time of year with good weather and still warm enough to swim in the sea after climbing. Calpe has good beacjes for kids and stacks of cheap apartments.

In reply to
nickh1964:
Oh thanks (always worth stating the obvious) - did think of it, but then forgot again!
---
This topic has been archived, and won't accept reply postings.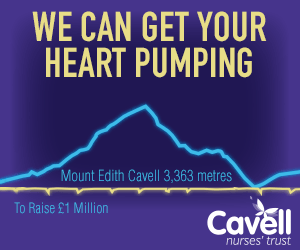 Elsewhere on the site
F ounded in 1993, Mountain Hardwear are a pretty young mountaineering clothing and equipment manufacturer but are also one of... Read more
141216
0
The release of Peter Jackson's new film The Hobbit: The Battle of the Five Armies on 12th December may not appear to link to... Read more
141212
0
Will Sim and Andy Inglis have made the second ascent of VIII,9 on Ben Nevis, followed by Will making a rare... Read more
141222
0
Perhaps the perfect Xmas gift for the climber in your life... Wild Country's Crack School has two of the worlds best crack... Read more
141219
0
PowerFingers is a simple, easy to use product which is incredibly effective for Climbers who require finger strength and... Read more
141222
0
---