| | |
| --- | --- |
| | / Cham Conditions: Grand Cap etc |
This topic has been archived, and won't accept reply postings.
Does anyone have any fairly up to date info on conditions on high altitude rock routes around Cham. Particularly interested in the state of the approaches and how much snow is on the route: Grand Capucin, Pyramide du Tacul, Lachenal etc. Also, at a lower elevation on the Aiguilles Rouges, the Pouce. Thanks in advance.
In reply to
Andy Clarke:
Not up to date, but a week ago parties on the Grand cap, Triangle, Lachenal whilst we climbed on Adolphe Rey.
Still occasional damp patches on the rock, but nothing that couldnt be overcome.
The approaches were dreadful in the heat, still lots of skis being utilsed for getting to/from the routes.
Climbed in the rouges the following days, still snow to be crossed to gain access to lots of routes, parties on the brevent, its only going to get better.
In reply to
Andy Clarke: There is still more than average amounts of snow everywhere. The Aiguilles Rouges have a lot of snow on both the approaches and descents of many routes.
I met a Bavarian team on Friday 21 June on the Marbrées who had been on the Swiss route on the Grand Cap earlier that week and encountered alot of wet rock. That day the Géant looked totally rimed up.
Right now it's pretty chilly at altitude so the snow at high altitude will stay there for a while.
Hope that helps.
ANDY P
In reply to
Andy Perkins: Thanks to both. That's very useful. Can't decide whether to go to Cham and check things out, or just head straight to the Ecrins for better weather and valley crags for the dodgy days. Seem to have the same dilemna most alpine trips!
In reply to
Andy Clarke:
Spoke to a guy who tried frendo yesterday, theres a covering of fresh snow everywhere so rock routes will be a bit on the tough side (he said it was like climbing out of condition scottish mixed).
Heading up today so I'll report back in a day or two
In reply to
a crap climber: Not sounding great for what we want to get on and forecast looks changeable for a few days. Many thanks for the offer of an update - will look out for it. We're catching the ferry late Thursday night. Hope you get stuff done.
In reply to
Andy Clarke:
Went to have a look at Jager couloir, but the approach was quite sketchy, a few inches of windslab on top of loose powder. South face of Lachenal looked fine. Went up Contamine Mazeaud instead, pretty good conditions though a few patches of dodgy ice, plenty of other teams on the triangle too. Saw a team on the south face of the midi, looked free of snow.
---
This topic has been archived, and won't accept reply postings.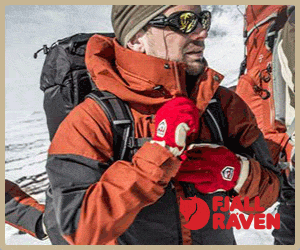 Elsewhere on the site
Perhaps the perfect Xmas gift for the climber in your life... Wild Country's Crack School has two of the worlds best crack... Read more
141219
0
F ounded in 1993, Mountain Hardwear are a pretty young mountaineering clothing and equipment manufacturer but are also one of... Read more
141216
0
Tonight's Friday Night Video features the Norwegian town of Rjukan, once believed to be the home of the world's tallest... Read more
141219
0
PowerFingers is a simple, easy to use product which is incredibly effective for Climbers who require finger strength and... Read more
141222
0
With four photos in this week's top ten, and a UKC gallery of stunning images we thought it was time we had a chat with... Read more
141203
0
---