| | |
| --- | --- |
| | / Rock climbing hand injury specialists |
This topic has been archived, and won't accept reply postings.
Hi,
Does anyone know of a good specialist in rock climbing injuries? I've had finger pains for the past 6-8 months that hasn't gone away. I get finger joint pains most of the time, it's worst in the mornings. I've not been rock climbing for the past 2 months but I'd like to know if there's anything I can do to assess and treat this injury.
From the research that I've done, people with similar injuries have had mixed results from their local GP and other specialists which is why I'd like to find a specialist in this particular area.

Any advice would be much appreciated.
Thanks
In reply to
trolomite: Just thought it might help identify someone in your area.
In reply to
Steve nevers: Good point Steve. Forgot to mention. But I don't mind venturing a little if it's worth it.

In reply to
trolomite:
How sure are you that your pains are related to rock climbing? Have you had a series of definite individual finger injuries? Was a general increase in pains related to a stepping-up of training intensity? Just bear in mind that if you go to see a sports injury specialist of some sort and are labelled as a climber from the start, you may not get anyone thinking wider than that. Primary generalised osteoarthritis and rheumatoid arthritis can start with pains in your finger joints too, and it wouldn't be great to just get physio without actually treating the disease process. I'd advise going to see your GP first, to be honest. If (s)he can satisfy you that it's all climbing-related and nothing else, then you can seek out someone specialised after.
All the best!
Pete
---
This topic has been archived, and won't accept reply postings.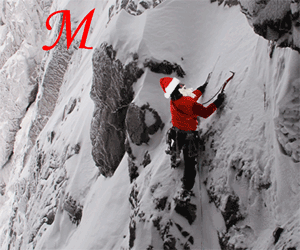 Elsewhere on the site
F ounded in 1993, Mountain Hardwear are a pretty young mountaineering clothing and equipment manufacturer but are also one of... Read more
141216
0
Tonight's Friday Night Video features the Norwegian town of Rjukan, once believed to be the home of the world's tallest... Read more
141219
0
Perhaps the perfect Xmas gift for the climber in your life... Wild Country's Crack School has two of the worlds best crack... Read more
141219
0
Rock shoes stink – let's face it. Boot Bananas are the perfect way to fight the funk and keep them fresh. They help... Read more
141219
0
At a bar in Llanberis an old man chimed in And I thought he was out of his head Being a young man I just laughed it off When... Read more
141203
0
---