| | |
| --- | --- |
| | / NEWS: Drones & Crowdsourcing Combine in Rescue Trial |
This topic has been archived, and won't accept reply postings.
An interesting trial that combines aerial drone technology and crowd sourcing as Mountain Rescue tools will take place later this month in the Lake District. If this virtual rescue technique gets off the ground it may have a lot of potential.
Read more at http://www.ukclimbing.com/news/item.php?id=68215
In reply to
UKC News:
Can people get lost in the morning so I have something to do on my lunchbreak?
It'll be interesting to see how adaptable it is to typical british weather
What would be really interesting is if they released all the data afterwards i.e. all the image data and the locations that people thought might be a casualty. Eventually you might obtain enough data to train a computer to automatically pick out the likely locations.
In reply to
UKC News:
<< I would be careful of crowd sourcing, there will a lot of useless input initially. Will it work out that the input accepted from the public is slowly reduced to that from experts? Perhaps it should be.
In reply to
UKC News:
More of a red herring than a drone. It's not all weather and it only flies for 20 mins.
Not to say a drone couldn't be useful but this one looks more like something for inspecting chimneys and suchlike in good weather.
I was lucky enough to attend a lecture by Robert Koester at the University of Surrey last month, he did mention drones as a future opportunity in SAR and having myself seen their use in a number of fields, including commercial forestry (for canopy penetrating measurement of standing timber), agree that there was great potential in the area.

Koester "wrote the book" on search and rescue, and revolutionised the way SAR is managed globally.

In reply to
UKC News:
I'd like to see drones used in litter patrols, preferably fully armed.
---
This topic has been archived, and won't accept reply postings.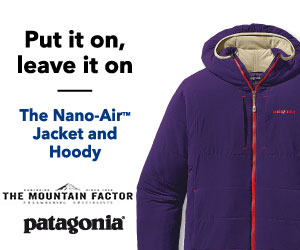 Elsewhere on the site
F ounded in 1993, Mountain Hardwear are a pretty young mountaineering clothing and equipment manufacturer but are also one of... Read more
141216
0
The release of Peter Jackson's new film The Hobbit: The Battle of the Five Armies on 12th December may not appear to link to... Read more
141212
0
On the 20th December Chamonix-based British alpinists and mountain guides Matt Helliker and Jon Bracey climbed what is... Read more
141225
0
Strong, slick and well vented, the Fusion helmet is great all-rounder for mountain or rock action. The new hard shell Fusion... Read more
141223
0
Perhaps the perfect Xmas gift for the climber in your life... Wild Country's Crack School has two of the worlds best crack... Read more
141219
0
---