| | |
| --- | --- |
| | / Bochette Way Information |
This topic has been archived, and won't accept reply postings.
A few months ago I was asking questions about the Bochette Way in Italy as logistically I was struggling to find details about it. Anyway, we did the trip back in July, and thought that I would post some info up that we would have found useful before we went for anyone searching these forums in the future.

- We went 13th July and hired a car from Milan Malpensa airport. After a lot of looking at trains, buses etc, we decided this would be the easiest and we were glad we chose this option in the end

- Parked at Rifugio Vallesinella. Massive car park up an obvious road from Madonna di Campiglio. We then spent ages trying to find the Rif before realising it had been knocked down! Being re-built as a posh looking resort

- Taking camping kit up there is totally pointless; we lugged 5 days food and all our camping kit around, but wished we hadn't; the Rifs are cheap (10-15EUR / night for BMC members) and were really nice. Food was about the same price as a British pub, but I would still take food if doing it again. Also, a bivi bag and insulated jacket would give a nice feeling of safety in case of bad weather on some of the high routes

- We faffed around a bit with routes, but if doing again, I think a good route would be the Rifugio Vallesinella car park > Rif Tuckett > path to top of the Groste ski lift > Brenta 1 (first part of Bochette Way) > Tucket (stay night) > Bochette Alte > Rif Alimonta (stay night) > Bochette Centrale then back round paths to Brenta 2 (SOSAT) in reverse > Rif Tuckett . Our group actually did the Bochette Centrale and Bochette Alte + a bit of faffing in a single day, but there was a rather massive storm in the evening, which was a bit dodgy.

- Definitely take ice axes! Admittedly we had an exceptional snow season, but there were numerous ice bridges and places where the ferrata cable disappeared under snow falls requiring you to walk across narrow paths on the snow. The ice axe made you feel a lot happier. We didnt really need crampons, but apparently sometimes it can get very icy (it was hot when we were there)

- Italian petrol stations don't seem to like British credit cards!

- We drunk water in the rifs all week, and from some streams without too much ill effect, but some of the rif managers suggested that it wasn't safe.

- Some of the rifs were good at giving weather forecasts, but some were dreadful (Alimonta especially) and we simply couldn't get any information on what the weather was going to do

- The scenery is amazing; take extra camera batteries :)

- We had full mobile signal most of the time (amazingly!)

Anyway, hope that helps someone!
In reply to
chrisps:
Thanks for that. Found it really useful, as I'm thinking of a trip to the Brenta Dolomites sometime.
Did you pre-book the Rifugios or just turn up and get spaces?
Also hadn't realised you got a discount with BMC membership. I assume this is individual membership rather than through an affiliated club?
In reply to
chrisps:
Hi Chrisps,
good info there as you are right - it's quite hard to find out about these routes! We were also there in Italy and did a short hit on the Via Delle Bochette.
We only had 2 days in the area (also spent some time in the Sella area - beautiful too) and did the following: Day 1 - Park at Refugio Vallisinella and take the Ferratas 327 and 358 to refugio Pedrotti - quite a long day out but amazing and varied. Ferratas and Glaciers. Stunning views around the Cima Tosa).
After a night at the Pedrotti hut (very nice) did the central section of the Bochette (305). This part has some of the classic ledges that you see on postcards/guidebooks etc. We took this to the Alimonta hut for a spot of lunch and then back to Vallisinella that afternoon.
Rather than axes we took crampons and walking poles. But you're right, some form of security on the snow/ice is very useful for the areas where the ferrata cable was totally buried. Some groups also had a short rope.
If anyones interested in the views I've posted a couple of pics on my gallery. And regarding the huts, definitely book. We called a couple that were totally booked. Enjoy!

Yes, BMC was individual membership, not quite sure what the score is with clubs.

Obviously groove had a different experience, but we didn't struggle to stay in huts when we wanted to. They also have an "emergency" fee; something like 3EUR to kip on their floor if they are full, so taking an ultra light weight camping mat might be a good idea.

We had a short rope too which was got out on a couple of especially dodgy sections!

Also, I probably should clarify camping; it really was stunning waking up in a bivi bag up there; really great scenery, but I just feel that overall carrying all your food and camping gear detracted from the enjoyment of the routes themselves to be honest. With regards to legalities, apparently you aren't meant to camp in the national park (which covers the whole range I think), but we asked a few Rif managers and they basically said that as long as we were out of sight, and de-camped early, it would be fine. There were also quite a lot of places (if a little exposed) that could could bed down for the night if you felt so inclined. A bivi would make this easier and you would have to be careful of where you chose because of rockfalls.
---
This topic has been archived, and won't accept reply postings.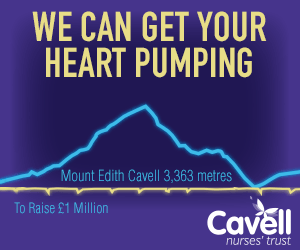 Elsewhere on the site
The Epicentre Mega Winter Sale starts in store 9am Christmas Eve. We have a great selection of in store only deals from... Read more
141218
0
On Saturday 13th December Greg Boswell and Guy Robertson kicked off their Scottish winter season early by making the... Read more
141218
0
F ounded in 1993, Mountain Hardwear are a pretty young mountaineering clothing and equipment manufacturer but are also one of... Read more
141216
0