| | |
| --- | --- |
| | / Best club to join in the midlands for a noob |
This topic has been archived, and won't accept reply postings.
Hi,

Can anyone advise on the best club to join for a noob in the midlands? (We live between tamworth and Nuneaton) I am looking to introduce a friend to climbing. I used to do a fair bit of climbing myself in the lakes and Scotland but have not climbed for about 3 years. I am hoping to introduce my friend to a good club that can help him progress and also get him into a social scene. He has absolutely no experience, I think he will be a good climber, I can show him the basics of safety, knots, belaying etc at a wall but would like him to take it further without me.

I have had a look at Coventry climbing club, stafford and Solihull clubs websites but cannot really tell from that which one would suit him. Any advice would be most gratefully received.

Thanks

Martin
In reply to
Helios71:
Why not just go to a social/climbing meet for all three and see which one feels friendliest etc?
In reply to
Helios71: I'm the sec. of Warwick CC (not Warwick Uni, which has its own club). We do our best to welcome noobs and seem to attract a fair few every year, largely thanks to the fact that we have our own small and fairly unintimidating top-rope wall in a local council leisure centre. Not exactly on your doorstep though...
In reply to
Helios71:
Hey Martin
I'm a member of Solihull Mountaineering Club, we are a friendly bunch with various amounts of experience, we have a club night at creation climbing centre in Moseley on Tuesdays, this week though we are going to The Crescent Theatre in Birmingham for Banff Film Festival Reel Rock 8 you would be very welcome to come along & meet some of us, or if you fancy coming for a climb the following week one of us can sign you in & show you the ropes so to speak, if you let me know by personal email just click on my user name,
Hope to see you soon
Su :o)
In reply to
Helios71: Your nearest club is probably Hinckley MC
I`ve been a member of Hinckley MC for 25years.We are friendly local club happy to accept people of all abilities. With an active membership .
We meet on thurs 9pm at the New Plough Inn , Leicester road , Hinckley.
www.Hinckleymc.org
Other local clubs are Nuneaton MC and Bowline MC in Leicester.
In reply to
Helios71: thanks for all your replies. It looks like I will have to take him to all of them!

In reply to
Helios71: I belong to Extreme SPorts Central. We meet at Redpoint on a Wednesday eve and then to The Bull for a post climb drink. We cater for everyone and have people of all climbing standards.
We are not just a climbing club though, we have people into mounitan biking/surfing/snow sports, etc so there are always oppotunites to have a go at somethign else.
---
This topic has been archived, and won't accept reply postings.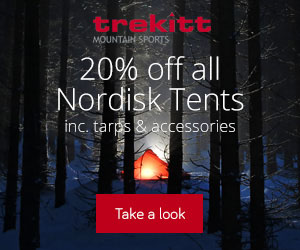 Elsewhere on the site
The release of Peter Jackson's new film The Hobbit: The Battle of the Five Armies on 12th December may not appear to link to... Read more
141212
0
Perhaps the perfect Xmas gift for the climber in your life... Wild Country's Crack School has two of the worlds best crack... Read more
141219
0
F ounded in 1993, Mountain Hardwear are a pretty young mountaineering clothing and equipment manufacturer but are also one of... Read more
141216
0
Tonight's Friday Night Video features the Norwegian town of Rjukan, once believed to be the home of the world's tallest... Read more
141219
0
Rock shoes stink – let's face it. Boot Bananas are the perfect way to fight the funk and keep them fresh. They help... Read more
141219
0
---