| | |
| --- | --- |
| | / Northern Morocco Info??0 |
This topic has been archived, and won't accept reply postings.
Looks like I'll be heading out to live and work in Rabat, Morocco from coming January until July/August. I'll definitely be looking to get a couple of trips down to Tafraoute for some trad quartzite action while I'm there but does anyone have any info on some of the crags and climbing areas closer to Rabat/Casablanca such as Ain Belmusk, Ben Slimane or Chefchaouen?

I'll be taking ropes, full rack etc. and keen to get out to play. so anyone who's based in Morocco and available to climb or coming out and looking for a partner for some VS-HVS / F5-6b+ routes drop me a line.

Cheers,

Ian
In reply to
oscaig:
had a look at some of the stuff around Chefchaouen when i was over there last time a couple of years back, some nice looking easyish bolted routes (possibly 2 pitch) just outside of town
In reply to
lost1977: Thanks lost1977 - seem to be a few decent areas to visit in the North of the country but not much in the way of guidebook coverage. Might be a matter of just going there and seeing what the score is from local info.
Ian
In reply to
oscaig:
could be worth giving my mate Sean over at Morocco trek and cycle a shout (find them on FB). think they have scouted out several new areas (certainly know they did for mountain biking)
In reply to
lost1977:
Cheers Silo and Lost1977 - I'll check-in with Sean at Morocco Trek and Cycle - where are they based?
Ian

In reply to
oscaig:
been in contact with Shaun and sent him quite a general message due to the amount of interest in Morocco on UKc, his reply was
" I will sort some good places for your friends. Can you send detailed info of thier likes etc. Obviously thr high atlas and sahara are favourites in the winter. Depends on if they want sunshine or snow. There are excellent remote berber villages i can reccomend for ya. Let us know pal."
so if anyone wants help just drop me an email and i can forward it to Shaun, Basically he's a nice guy who i met years ago (on a hotel rooftop in Marrakesh) from the UK whos moved there and runs a trekking and cycle company but doesn't mind sharing information
---
This topic has been archived, and won't accept reply postings.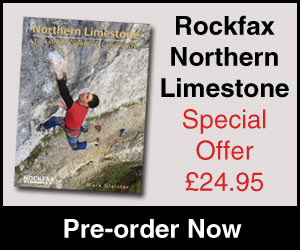 Elsewhere on the site
F ounded in 1993, Mountain Hardwear are a pretty young mountaineering clothing and equipment manufacturer but are also one of... Read more
141216
0
The release of Peter Jackson's new film The Hobbit: The Battle of the Five Armies on 12th December may not appear to link to... Read more
141212
0
Tonight's Friday Night Video features the Norwegian town of Rjukan, once believed to be the home of the world's tallest... Read more
141219
0
Rock shoes stink – let's face it. Boot Bananas are the perfect way to fight the funk and keep them fresh. They help... Read more
141219
0
Perhaps the perfect Xmas gift for the climber in your life... Wild Country's Crack School has two of the worlds best crack... Read more
141219
0
---