| | |
| --- | --- |
| | / Boring re-proofing question |
This topic has been archived, and won't accept reply postings.
Have attempted to use the famous UKC search facility to no avail so:

When I re-proof a insulated synthetic jacket (ME Fitzroy) can I use wash-in stuff or is that likely to compromise the insulation?

Definite answers rather than conjecture please. Ta
In reply to
Hardonicus:
Nope it's be fine. Some of the new proofed down is essentially washed in a proofer before being used, if it does no harm to down then synthetic will be fine.
In reply to
Hardonicus: The old Polar Proof (which was a wash in) used to be recommended by Nikwax for ski wear and insulated garments, I don't think the newer version of it mentions anything other than fleece on the bottle though.
A wash in wont "compromise the insulation", all the insulation does is trap air, if the fibers are water repelant then they will still trap air, they'll just be slightly more resistant to water. The fibers making up the jacket are plastic anyway so wont soak up moisture themselves, but when weaved together they'll hold water. Reproofing them will slightly hinder that effect, although the most advantage will be gained from the water repelency on the outside. The liner being reproofed might slightly reduce the amount of liquid soaked into the jacket if you put it on top of a wet rain coat, however rubbing and pressure are pretty bad enemies of DWR so you might not really notice any difference. It wont reduce the breathability.
You won't go wrong either way, I wouldn't worry too much about it, it's far easier to use the wash in stuff and you get better coverage imo. I'd do that, if I ever got round to washing my belay jacket that is.
Ben
P.S. conjecture and ukc discussions of reproofing go hand in hand I'm afraid
In reply to
Hardonicus: Polar Proof and Cotton Proof are the same stuff, just different instructions according the Nikwax rep I spoke to and they are basically the strongest concentration of what you get in TX wash in. Tx Spray on is the weakest concentration due to the need to go through the spray nozzle... for which reason I always get the Polar Proof as you need less.
After treatment put the jacket on a radiator which will improve the beading properties.
---
This topic has been archived, and won't accept reply postings.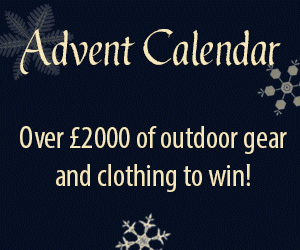 Elsewhere on the site
Perhaps the perfect Xmas gift for the climber in your life... Wild Country's Crack School has two of the worlds best crack... Read more
141219
0
F ounded in 1993, Mountain Hardwear are a pretty young mountaineering clothing and equipment manufacturer but are also one of... Read more
141216
0
Tonight's Friday Night Video features the Norwegian town of Rjukan, once believed to be the home of the world's tallest... Read more
141219
0
The release of Peter Jackson's new film The Hobbit: The Battle of the Five Armies on 12th December may not appear to link to... Read more
141212
0