| | |
| --- | --- |
| | / UKC/UKH Winter Conditions Report - Ben Nevis 7th March 2014 |
This topic has been archived, and won't accept reply postings.
Conditions remain challenging for climbing on Ben Nevis but still with great potential to turn out brilliantly.
A big thaw with heavy rain to the summit triggered yet more big avalanches on Wednesday and yesterday. It is colder today, re-freezing the snow. Rapid thaw freeze cycles over the next few days will help to stabilise the snow pack further but we will get yet more snow fall too. It looks like it will be a very stormy weekend.
The great ridges remain popular and are very well snowed up. NE Buttress has lots of snow climbing and one technical move on the Mantrap. Tower Ridge is steady away and even Observatory Ridge is relatively straightforward.
There is some ice around - The Curtain remains fat but Curtain Rail was too cruddy on Tuesday; Newbiggins Far Right Variation and Raeburn's Arete were enjoyed this week too. The Shroud was starting to reform before the thaw set in. Gemini still has ice on the big smear.
Higher up, few climbs have been attempted. Mercury was climbed a couple of times last weekend and is an excellent looking route which is not often well formed. This is the kind of route I'm hoping we'll be able to enjoy next week when the weather finally settles down a bit.
None of the big classic ice routes have been climbed and the big easy gullies all have major cornice problems. In fact there are many large cornices above many of the crags so check out the exit to your route before you start!
High pressure centred over England next week will hopefully bring more settled weather with frosts and drier air to freeze the snow and form ice. If this happens we could at long last get to enjoy some ice climbing. It's the stormy weather we have to endure to enjoy the ice climbing at its best ... we've been doing a lot of enduring so hopefully we'll get the enjoying soon.
Mike Pescod
http://abacusmountainguides.blogspot.co.uk/
http://www.flickr.com/photos/abacusmountaineering/sets/
In reply to
Mike Pescod:
Thanks for the images Mike. Looks like Raven's will be busy if the weather does settle down! May even tempt me into a cross border raid!
NMM
In reply to
Mike Pescod:
Quick update from Tuesday 11th March.
Good news from Ben Nevis. Lots of big ice climbs were climbed today including Minus One Gully, Minus Two Gully, Minus Three Gully, Left Hand Route on Minus Two Buttress, various lines on Orion Face and Observatory Buttress. Another good day tomorrow before it goes a bit soggy at the end of the week.
PS Cornice collapse is a serious hazard at the moment with the hot sunshine on the cornices all day long. Several avalanches have been triggered by collapsing cornices - don't be caught underneath one when it falls off!
Mike
Post edited at 19:05

---
This topic has been archived, and won't accept reply postings.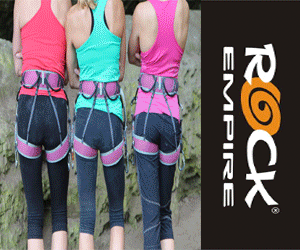 Elsewhere on the site
This Winter Conditions page gives a summary of what is being climbed at the moment, what is 'in' nick and what the prospects are... Read more
Tonight's Friday Night Video features the Norwegian town of Rjukan, once believed to be the home of the world's tallest... Read more
141219
0
Rock shoes stink – let's face it. Boot Bananas are the perfect way to fight the funk and keep them fresh. They help... Read more
141219
0
F ounded in 1993, Mountain Hardwear are a pretty young mountaineering clothing and equipment manufacturer but are also one of... Read more
141216
0
The release of Peter Jackson's new film The Hobbit: The Battle of the Five Armies on 12th December may not appear to link to... Read more
141212
0
Perhaps the perfect Xmas gift for the climber in your life... Wild Country's Crack School has two of the worlds best crack... Read more
141219
0