| | |
| --- | --- |
| | / Choosing a rope for winter top roping antics |
This topic has been archived, and won't accept reply postings.
I have three existing ropes:
- 60m 10mm mammut galaxy
- 2x 60m 8.3mm mammut
None with any sort of advertised coating.
When winter comes, I'd like to spend some time top roping some short mixed and ice climbs, and perhaps leading easy gully and snow climbs.
Winter climbing is pretty new to me, but I think we'll be able to go through an experiential learning phase in an acceptably safe fashion.
These trips will probably be of the 2-3 day format, around half of that will probably be snow shoeing in/out or between areas. There are no huts so we'll be bringing a tent or two, and all other relevant gear. Owing to the commitment factor, if the weathers not perfect, we'll probably still suck it up and go. The area is also somewhat known for having wet snow (Snowy Mountains, Australia).
Now, I could get a dry coated rope. And while I'm at it, I could get a light single. If I were to get such a rope, I'd probably end up taking it overseas for easy mountaineering or winter climbing (probably during trips back to NZ, Japan or Norway).
But then, these things are expensive. I can pick up a 9.2mm 60m Mammut revelation (dry coated) for ~= 120GBP at the moment. Or I could take the 10mm galaxy, without any dry coating and around half a kilo heavier (though once a bit wet that weight difference will grow by who knows how much).
(Or if I chopped the revelation to 50m, I could save over a kilo! I'm not chopping the galaxy as that's my workhorse rope and we have climbs that need 60m here.)
That's my current dilemma. Any thoughts?
(Edit:
While looking at skinny singles...Definitely not widely known as suitable for top roping, I came to thinking about the wear. Comparing a single pitch sport climb with the climber lowering off, and the same climb done as a top rope, it strikes me as very similar amounts of rope wear. Perhaps the reputation for top roping wearing out ropes the most is due to more people being happy falling on TR and thus more likely to be trying harder climbs on TR than on lead?
If I am overly concerned about wear while we're top roping, we could always down climb as well (a worthy skill))
Post edited at 06:04
In reply to
needvert:
If you have a non dry rope and its gets damp whilst climbing then you camp over night it can easily become unusable overnight if it is frosty. For day trips you could probably get away with it although its likely to get heavier through the day if that's an issue.
Top roping on thin singles isn't ideal but ice cragging tends to be a low abrasion environment so it's not as much of a worry as when rock climbing. I've definitely top roped people ice climbing on the various skinny singles and triple-rated ropes I've used without any problems.
You can also top rope perfectly happily on your two half ropes, if you want the option of leading full pitches using them too.
In reply to
needvert:
> While looking at skinny singles...Definitely not widely known as suitable for top roping, I came to thinking about the wear.

Also think about the stretch.
I have seen (light) climbers deck out from 15 meters with the rope stretch when bottom belaying on thin singles.
Light ropes need to stretch more to pass the rope tests, not a problem usually for Sport leading but very obvious when more rope length involved with top roping.
Post edited at 10:46
In reply to
TobyA:
Cheers for the replies.
Went with the dry treated 9.2mm option, it has similar stretch properties to my existing rope - I will keep rope stretch in mind.
In reply to
needvert:
I'm struggling to conceive of 15m of stretch toproping a 30m pitch..... I would have gone with one of the singles for a tr as that would be what i had anyway in the winter
In reply to
wbo:
We were surprised as well, even though we knew it was an issue with the 70m Beal Joker we where using.
A long wandering diagonal pitch at Bram Crag Quarry, bit of slack in the system, slack on extended draws, slip off wet foothold, just deck out. Only just not bad.

In reply to
Rick Graham:
If the rope is kept quite tight you shouldn't see anything like that extension. Uiaa says extension under 80kg load must not exceed 8 percent on single ropes.
Also bear in mind this figure will decrease with rope useage.
Post edited at 07:56
---
This topic has been archived, and won't accept reply postings.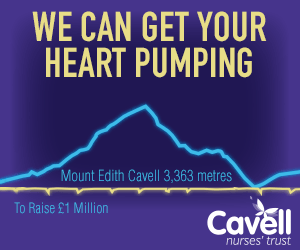 Elsewhere on the site
Rock shoes stink – let's face it. Boot Bananas are the perfect way to fight the funk and keep them fresh. They help... Read more
141219
0
Perhaps the perfect Xmas gift for the climber in your life... Wild Country's Crack School has two of the worlds best crack... Read more
141219
0
F ounded in 1993, Mountain Hardwear are a pretty young mountaineering clothing and equipment manufacturer but are also one of... Read more
141216
0
At a bar in Llanberis an old man chimed in And I thought he was out of his head Being a young man I just laughed it off When... Read more
141203
0
On Saturday 13th December Greg Boswell and Guy Robertson kicked off their Scottish winter season early by making the... Read more
141218
0
---